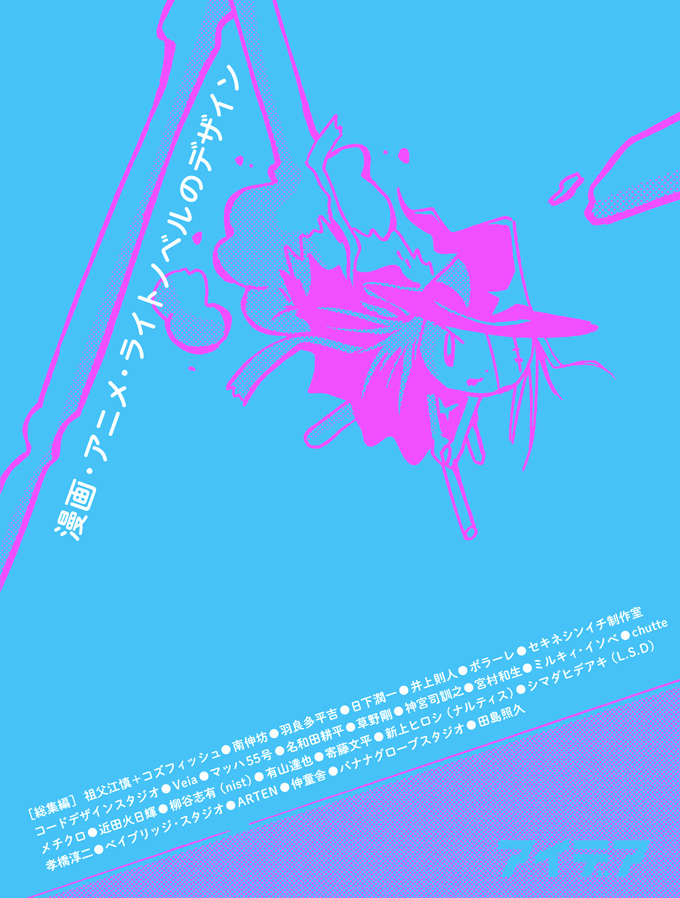 Design of Manga, Anime & Light Novel
Published: 2011/06/23
Price: 定価3,080円/2,800+tax jp yen
ISBN 978-4-416-61112-8
「order」のリンクより(株)誠文堂新光社サイトのオンラインショッピングをご利用いただけます。送料やお支払いについての詳しい情報は、同サイトの案内に従ってください。
Graphic designs for Otaku culture have become more highly developed over the past decade, evolving from mere images of printed characters to more integrated graphic packages full of detail and rich interpretations of the titles.
TEXT IN JAPANESE ONLY.
Edit by IDEA.
Softcover, 225x297mm, 264 pages
Designers:
Shin Sobue+cozfish, Shin Sobue, Heiquiti Harata, Junichi Kusaka, Norito Inoue, VOLARE, Shinichi Sekine's Working Room, Chord Design Studio, Veia, Mach55Go, Kohei Nawata, Tsuyoshi Kusano, Noriyuki Jinguji, Kazuo Miyamura, Milky Isobe, chutte, matic-log, Hibiki Chikada, Shiyu Yanagiya, Tatsuya Ariyama, Bunpei Yorifuji, Hiroshi Niigami, Hideaki Shimada, Junji Takahashi, Bay Bridge Studio, ARTEN, Shindosha, Banana Grove Studio, Teruhisa Tajima.