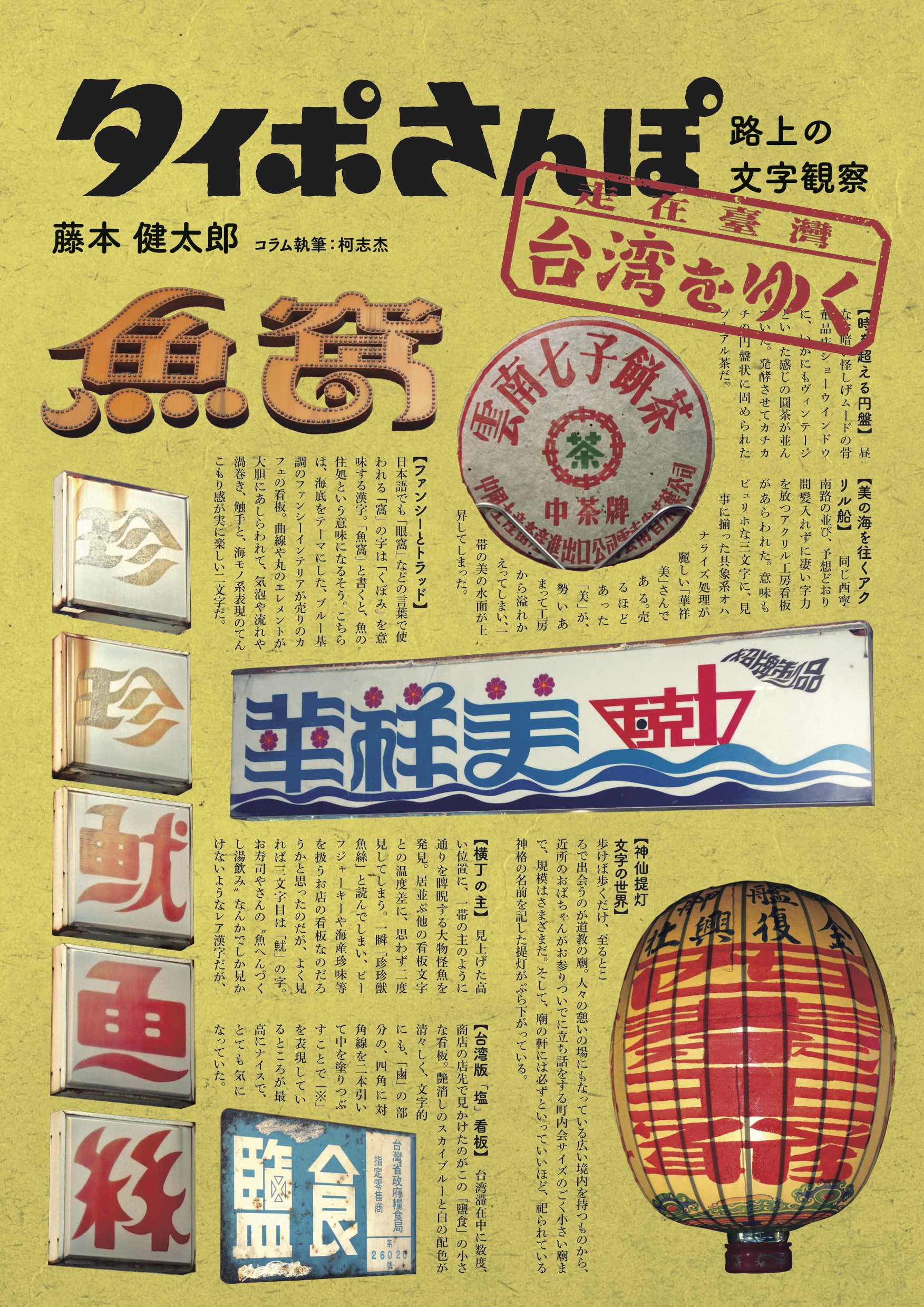 Typo Sampo in Taiwan
Published: 2016-06-02
Price: 定価1,320円/1,200+tax jp yen
ISBN 978-4-416-61680-2
「order」のリンクより(株)誠文堂新光社サイトのオンラインショッピングをご利用いただけます。送料やお支払いについての詳しい情報は、同サイトの案内に従ってください。
Text in Japanese.
Author Profile
KENTARO "ANI" FUJIMOTO
Born in Obihiro, Hokkaido in 1973.
Formed 'Nendo Graphixxx' in 1993 while attending the Department of Design at Nihon Kogakuin College.
After graduating, he worked in the design production SPICE Inc. while setting up an indie T-shirt brand.  he's worked as a freelance designer since 2003. In 2011, he relocated to Obihiro, Hokkaido to contribute to the local community with his designs.