---
Throwback IDEA #382
2020.11.30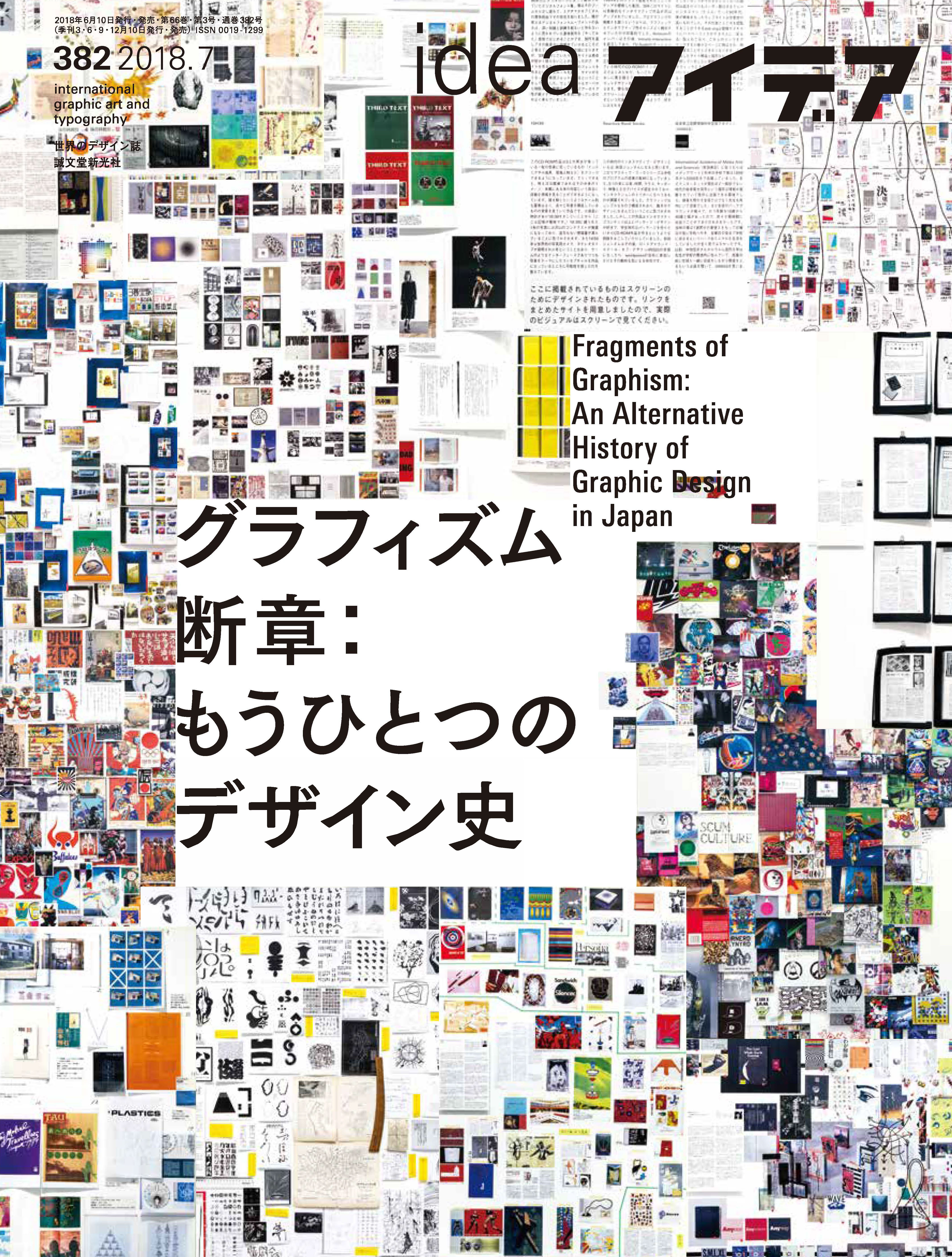 Fragments of Graphism: An Alternative History of Graphic Design in Japan 
The exhibition Fragments of Graphism: An Alternative History of Graphic Design in Japan was held at Creation Gallery G8 in early 2018. This special bilingual feature is not only a document that revisists the contents of this exhibition, but also an interim report for thinking about the future of graphic design. In the first section, "13 Interpretations of Graphic Design in Japan Thus Far", 13 leading designers in the modern Japanese graphic design world reconstruct their wall displays at the exhibition, in which they showcased their research in an attempt to reinterpret the history of Japanese graphic design.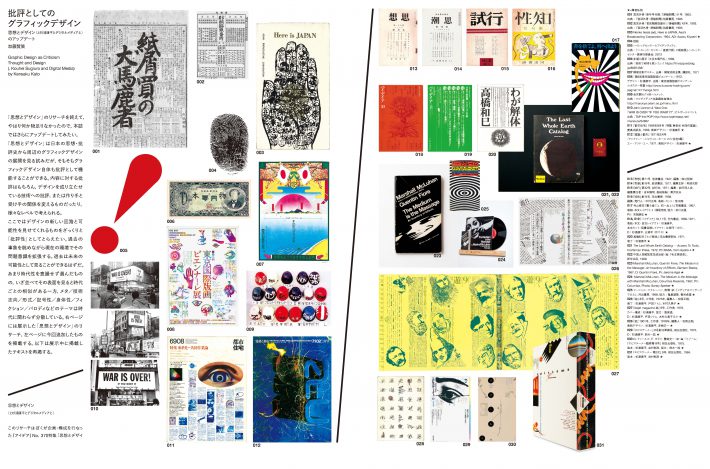 Next, based on IDEA's history as a magazine, which has been pursuing the development of graphic design in Japan and overseas for more than half a century since its conception in 1953, the past, present, and future of graphic design is depicted through the display of fragments of all the magazine's back numbers. In the third section, "A Library for a Highly-anticipated Graphic Design" (image below), a group of 47 designers, who are drawing attention for their unique activities, select five books with the goal of creating a database that updates and rethinks graphic design as a "human problem". Each designer also provides comments on their choices. The last section, "Events", brings outlines and reviews of the events surrounding the exhibition by members and participants, including "Mobile Talk #05 Tokyo", "Workshop: Re-covering IDEA", and "An Exhibition Attempt to Update 'Japanese Graphic Design'" (bilingual).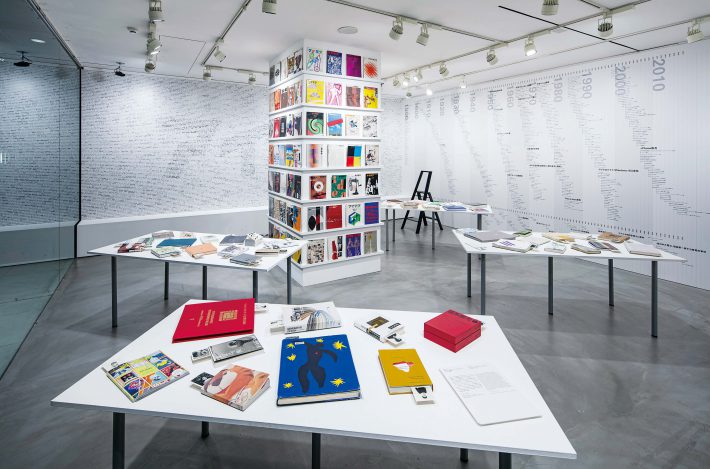 In this issue it is also included part 5 of "Atlases: Visualizing the Ecological Conception of the World: Calculated Humanities World – Diagram and Cartogram in Early Period", an article on the life and works of Shizuko Yoshikawa, and two reports on the exhibitions Graphic West 7: YELLOW PAGES and Publishing as an Artistic Toolbox: 1989–2017.
If you are interested in purchasing this issue, please visit our About page for more information on overseas shipping. To place an order, please go to our online store.