---
Throwback IDEA #383
2020.10.05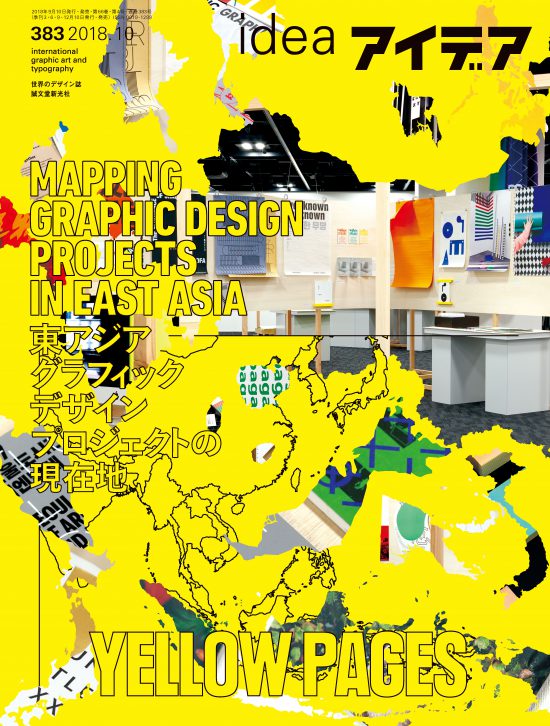 YELLOW PAGES: Mapping Graphic Design Projects in East Asia
YELLOW PAGES is a project series featured in IDEA magazine, which presented a different look into modern Asian graphic design by introducing both the practice and philosophy of a select group of designers from major Asian cities. The original goal of YELLOW PAGES was to question the modern state of graphic design from a non-Western perspective in the so-called "Asia". In a world that is becoming increasingly connected, the works of the designers featured in the project series reflect not the typical Asian imagery but a new cultural creation that moves freely between global and local.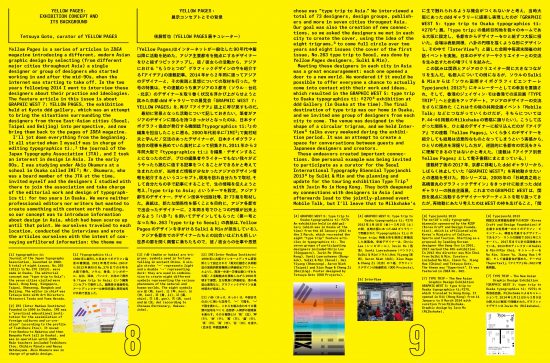 This issue allows a revisit to the series, updates the current whereabouts of the designers and projects, and presents the exhibition GRAPHIC WEST 7: YELLOW PAGES, which took place at ddd Gallery in April 2018. The exhibition displayed the work of three East-Asian designers, Na-Kim (Seoul), Xiao Mage and Cheng Zi (Beijing), and Aaron Nieh (Taipei), showcasing in a multi-faceted way the circumstances surrounding design in each city. The event also shed new light into graphic design exhibitions by showcasing, in addition to the works themselves, the collaborators involved in the creation process of the works.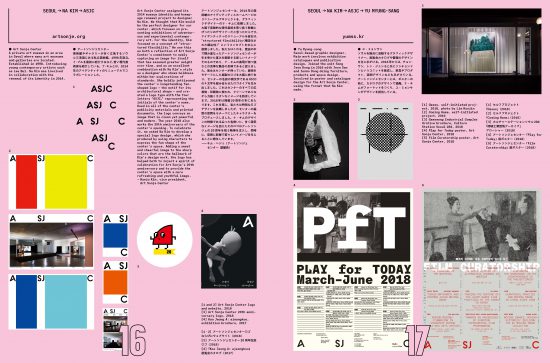 This issue also brings a bilingual bound-in supplement, Wallet x Idea: Admins of Authority, the first issue of a pocket-size publication that aims to start a conversation around the fashion industry, how it operates and capitalizes on people, and to provide perspectives and visualize change. Reports on MINDPARK 2018, the 28th International Biennal of Graphic Design Brno 2018, and the takeo paper show 2018 precision are also included in the issue.
If you are interested in purchasing this issue, please visit our About page for more information on overseas shipping. To place an order, please go to our online store.