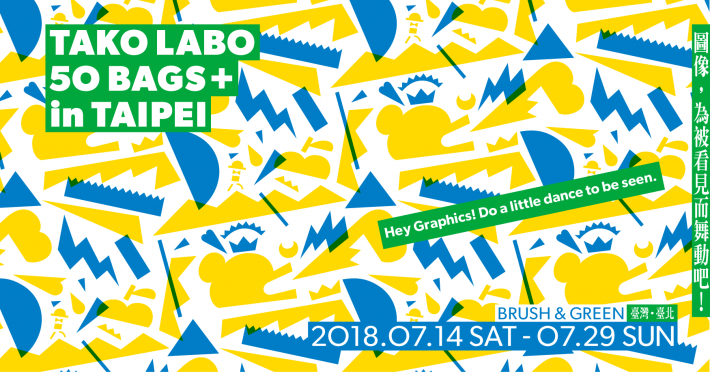 TAKORA Kimiyoshi Futori, featured in our 338 issue, will hold the first solo exhibition in Taiwan.
TAKORA is a visual creator who works internationally in a wide range of fields such as fashion, advertisement, book, display, using pop pattern graphics. In this exhibition, fabric items and accessories are exhibited and sold primarily with limited 50 bags at the first popup shop.
---
BRUSH & GREEN (142-14, Taiyuan Road, Datong District)
14 July – 29 July, 2018
12:00-20:00, Close on Monday and Tuesday
02-2555-0849
Opening: 14:00-18:00, 14 July, 2018
*On 14th July Saturday, Artist will be there to host a opening view with tea! Please come over to enjoy his works.
地點:BRUSH & GREEN|台北市太原路142-14號
展期:2018.07.14-07.29
營業時間:12:00-20:00 週一,週二 休息
電話:02-2555-0849
開幕茶會:14:00-18:00
*7月14日星期六,藝術家太公良先生,將於展覽開幕茶會與大家進行分享交流,敬邀大家一同參與。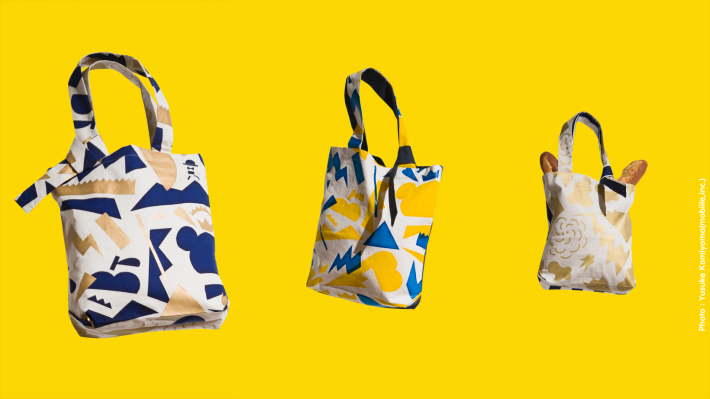 Ever since I was 18, I knew that I didn't want to just produce visual clutter. I want to create had to offer new perspectives. That's why I spin different elements into pattern-based graphics: such compositions allow endless interpretations and possibilities. Depending what we notice, the meanings of the patterns change and morph. Isn't this what our eyes were made for seeing?
"Hey graphics! Do a little dance to be seen!"
That's what I'm trying to say with my graphics. I believe that pop colours and unique shapes have the power to move one's heart. Viva pop culture!!! I hope that in this exhibition, you will be able to feel inspired by my pattern graphics' "dance", and dream big! 
In  this exhibition I will open up my 1st pop-up shop in TAIPEI!
It will feature 50 bags that created in collaboration with NINP from Kyoto  (www.ninp.me) as well as limited Acrylic accessaries and hair bands that will surely add a little 'pop' into your everyday!!
Please come and experience TAKO LABO. Everyone's invited!
從18歲開始,對於純粹製作產生繽紛炫目的圖像總覺得變扭;我期待創造提供新的觀點。這就是為什麼我將不同基礎圖案轉換成元素圖形,這種組合帶來了無限的解釋和可能性。根據不同人視覺所見,所解讀的模式含義會跟著改變和變形。這不就是我們藉由目光創造之所見?
這就是我想用我的圖形來傳達的訊息,並堅信流行的色彩,獨特的形狀總能下意識的觸動人心。流行文化萬歲!透過這個展覽,期待邀請您感受圖形「舞蹈」的單純啟發,夢想成真!
隨著展覽,我將在台北開設我的第一家 POP-UP SHOP!
展售與京都 NINP(www.ninp.me)合作創造的50個手袋,髮帶以及限量壓克力配件,這些配件肯定能為您的日常生活增添一點點「流行」的快樂!
期待您來體驗 TAKO LABO,敬邀每一個人。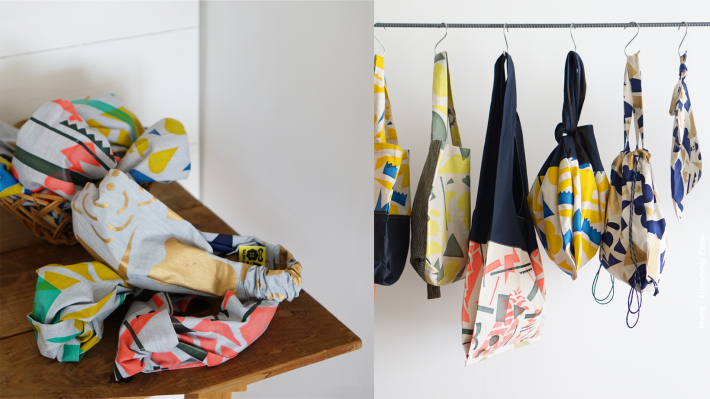 太公良 TAKORA Kimiyoshi Futori(grAphic tAkorA / TAKO LABO)
A visual creator born in Kobe in 1972. Takora K Futori's "grAphic tAkorA" label uses pop pattern visuals in various fields ranging from fashion and advertising to books and displays, creating artwork for both domestic and international clients. His work has also been exhibited in Japan and overseas. TAKO LABO, a project focussed on printed textiles, was started in 2011.
SELECTED CLIENTS
LCX, Hong Kong – 2015 Campaign Direction and Artwork
Taipei Department of Information and Tourism, Taipei – "Enjoy Taipei" Handbook Direction and Artwork
NHK, Japan – "Shibuya no Oto" Logo and Artwork
USA – "Monkey Business International" Literary Magazine Cover Artwork
PRODUCTS ON SALE
KAMI NO KOUSAKUJO — Air Vase Message Card
Steteco.com – Steteco (Japanese style short pants)
http://www.graphictakora.com
http://takolabo.tumblr.com
視覺創作者。生於神戶市。
「grAphic tAkorA」於時尚,廣告,書籍,展示會等領域和國內外客戶展開合作,並以其創造的圖像作為觸角延伸,同時於國內外受邀展出。 2011年起,以名為「TAKO LABO」的品牌設計開發以印花面料為主的產品。近年來,陸續與香港 LCX Limited 百貨合作並擔任2015年度活動藝術總監;台北市觀光局發行「台北満喫Hand Book」擔任藝術設計監製;NHK音楽節目擔任Logo設計;於文芸雜誌「monkey business International」擔當封面繪製;以及參與福永紙工「空気の器メッセージカード」等花器圖像設計。
http://www.graphictakora.com
http://takolabo.tumblr.com