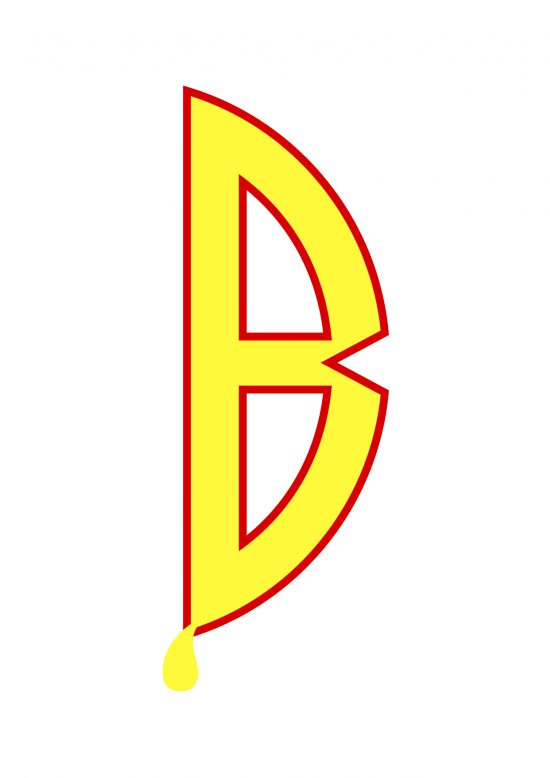 The Czech Republic's Graphic Design Biennial "Brno International Graphic Design Biennial" in Center Europe, which had been held 28 times as of 2018, has been forced to cancel for 2020 and after. This exhibition introduces the poster works collected from graphic designers in various countries for the imaginary biennial within the IDEA magazine, "29th Brno International Graphic Design Biennial 2020," which was planned with the aim of continuing the biennial.
The exhibition of the Brno Biennial started in the 1960s in the city of Brno, Czechoslovakia, as artists and designers under the Cold War sought freedom of expression and a place for international critique. Since it was founded and hosted by the Moravia Gallery in 1964, it has been recognized as an international stage for exhibitions, conferences and programs related to the expansion of the field of graphic design and the importance of visual culture. However, the organizer Moravian Gallery decided to cancel the Biennial after 2020, which has been controversial among European graphic designers who have been involved in the biennial so far.
The IDEA magazine has been featuring the trend of international graphic design since its first publication in 1953. In the latest issue [No. 386], published in June of this year, Radim Peško, a designer who worked as a curator in the 2016 instance, and the design team åbäke, a convening designer on the same issue have called to gather a total of 28 posters contributed by 26 designers to express the situation of the biennial. In this exhibition, we will display posters of each of the works that have been placed on the pages of the magazine and use them as a space to think about the future of the Brno Biennial and design biennials.
29th Brno Biennial    http://www.29.brnobienale.org
27th Brno Biennial    http://27.bienalebrno.org
26th Brno Biennia     http://www.26.bienalebrno.org
---
Exhibition Period: July 30, 2019 [Tue] – August 29 [Thu]
Venue: The White [Sarugaku-cho 2 -2 -1 # 202, Chiyoda-ku, Tokyo]
Open Hours: 13:00 -19:00 [July 30, August 28 and 29 open until 18:00] *Closed every Sunday, Monday, August 11 [Sun] to August 18 [Sun]
Admission free
Designers (More info)
Radim Peško,åbäke,Sulki & Min,David Pons & Lissana Jouret,Bibliomania: Alexandru Balgiu & Olivier Lebrun,Zak Group,Tamara Maletic / Linked by Air,Aaron Nieh,Laura Pappa & Elisabeth Klement,Noviki: Katarzyna Nestorowicz & Marcin Nowicki,Shin Akiyama,Alice Gavin & Valentin Bigel at Groupe CCC,Alyssia Lou,LPPL,Katja Gretzinger,In the shade of a tree: Sophie Demay & Maël Fournier-Comte,Jon Sueda & chris hamamoto,Jean-Claude Chianale,Na Kim,Kazunari Hattori,Mevis & van Deursen,Betsy Bickle,Pinar&Viola,Wayne Daly & Shumon Basar,Dan Eatock,Ryan Gander with Zbigniew Zuławski
Produce: idea magazine
Direction: Radim Peško, åbäke, Sofie Dederen and idea magazine
Cooperation: The White, Frans Maserel Centre, RONDADE
Special Thanks to Ivan Durt [Frans Maserel Centre]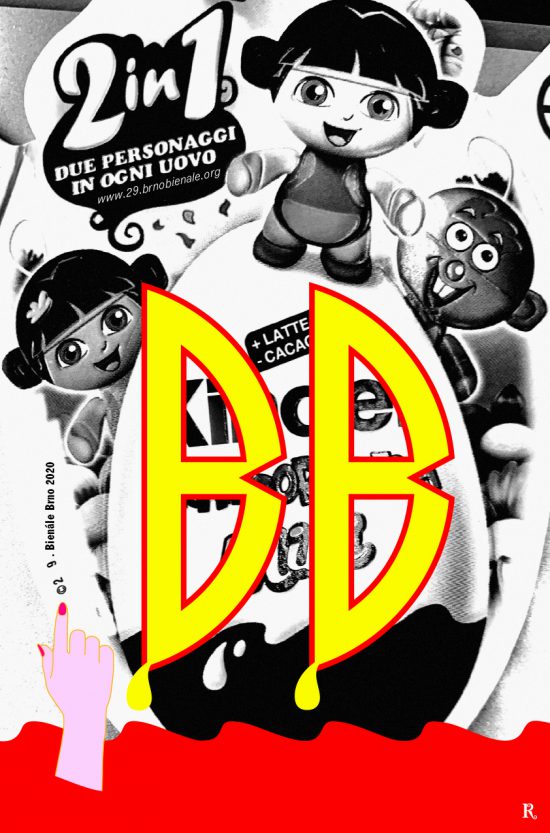 Design by Radim Peško
Dear colleague,
You may or may not know the Moravian Gallery, organiser of Brno Biennial, has no plans to host its next edition in 2020 [and possibly beyond]. The Brno Biennial existed continuously since 1964 ― and sure, things change, nothing is forever…
We however thought that it would be a shame to let it end so quietly and decided we could create an alternative reality 29th Brno Biennial 2020.
Our question is then: would you design a poster for the 29th International Biennial of Graphic Design Brno 2020?
The brief is very open but its disappearance or the creation of an alternative space time continuum [think anything from quantum physics to Back to the Future, or anything else] are one possible strand.
We cannot offer any monetary compensation and would understand the time pressure as the deadline to get the files to the magazine is the looming 15 May 2019. We can say is that by creating the full page poster / images in IDEA we can possibly make it happen.
What do you say?
Thank you,
Radim Peško, åbäke, Sofie Dederen and idea magazine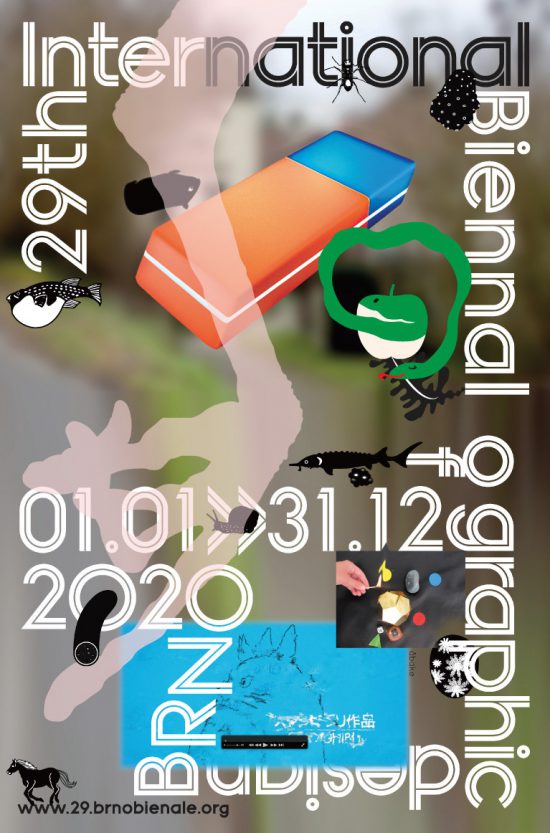 Design by åbäke
■Event
[Opening Talk] History of Brno Biennale
Appearing: åbäke [Designer], Kiyonori Muroga [Editor], Ian Lynam [Designer], Min Choi [Sulki&Min]
Date & Time: Tuesday, July 30, 19:00-20:30 [Doors Open: 18:30]
Venue: The White
Capacity: 20 [booking required]
Admission: 1,500 yen
Booking: Contact The White via e-mail [mail@sawadaikuhisa.com]
*
[Closing Talk] Graphic designers and exhibitions: report from Fikra Graphic Design Biennale
Appearing: Shin Akiyama [Designer], Tetsuya Goto [Designer, Editor]
Date & Time: Wednesday, August 28, 19:00-20:30 [Doors Open: 18:30]
Venue: The White
Capacity: 20 [booking required]
Admission: 1,500 yen
Booking: Contact The White via e-mail [mail@sawadaikuhisa.com]
---
■DownloadPress release
English  WhatAboutBB2020_PR_EN
Japanese  WhatAboutBB2020_PR_JP
---
■Press Contact Details:
Ms. Madoka Nishi [idea magazine]
Seibundo Shinkosha Co. ,Ltd.
3-3-11 Hongo, Bunkyo-ku, Tokyo
TEL: +81-3-5805-7763 
info@idea-mag.com