Special features: Solid Modernity; the Kitchen (U.K.), 2GD (Denmark), Base (Belgium, NY, Spain) / Memorial article on Ikko Tanaka; Interview with Tadanori Yokoo about his memories of Ikko Tanaka. / Iain Cadby Works of Iain Cadby (U.K.) / Cosmo Head Anno's Cosmic Tour; Drawings of Genta Kosumi / New Virus Fonts Previews and North Korea Project / Build; IDEA Special Sticker Project / Serials: Kyoichi Tsuzuki -When Pig Design vol.13 / Bound-in poster by Jonathan Barnbrook
Solid Modernity; the Kitchen (U.K.), 2GD (Denmark), Base (Belgium, NY, Spain)
we introduce three design agencies; the Kitchen (U.K.), 2GD (Denmark), Base (Belgium, NY, Spain) ; and their newest works over 32 pages.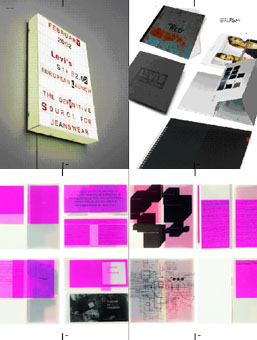 Iain Cadby(U.K.)
Iain Cadby's recent works after he left Why not associates.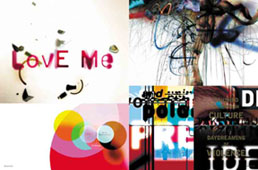 Cosmo Head Anno's Cosmic Tour; Drawings of Genta Kosumi
Genta Kosumi is an attracted young illustrator. He is well known to draw CD jacket's art work of "Ego Wrappin'" and he had drawn illustrations and paintings for a long time. Here his pop and colorful illustration ware collected over 24 pages and poster.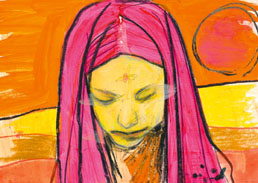 New Virus Fonts Previews and North Korea Project
Jonathan Barnbrook's newest work is the project with North Korean graphic. and he made new fonts with his typefoundry called "Virus". + his interview about typograph .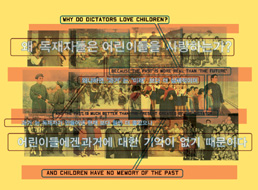 Build; IDEA Special Sticker Project
sticker for this issues cover page made by Build (ex designers republic).
Cover Design: Build
Design studio Bild was founded by Michael C Place in 2001. Build is Michael C. Place and sometimes Nicola J. Place. Michael born in North Yorkshire, England in 1969. He graduated from Newcastle College in 1990 and then he went on to work at Bite It!, London with Trevor Jackson working on mainly record covers. He started work at The Designers Republic from 1992 to 2000. Now build specialises mainly in design for print.