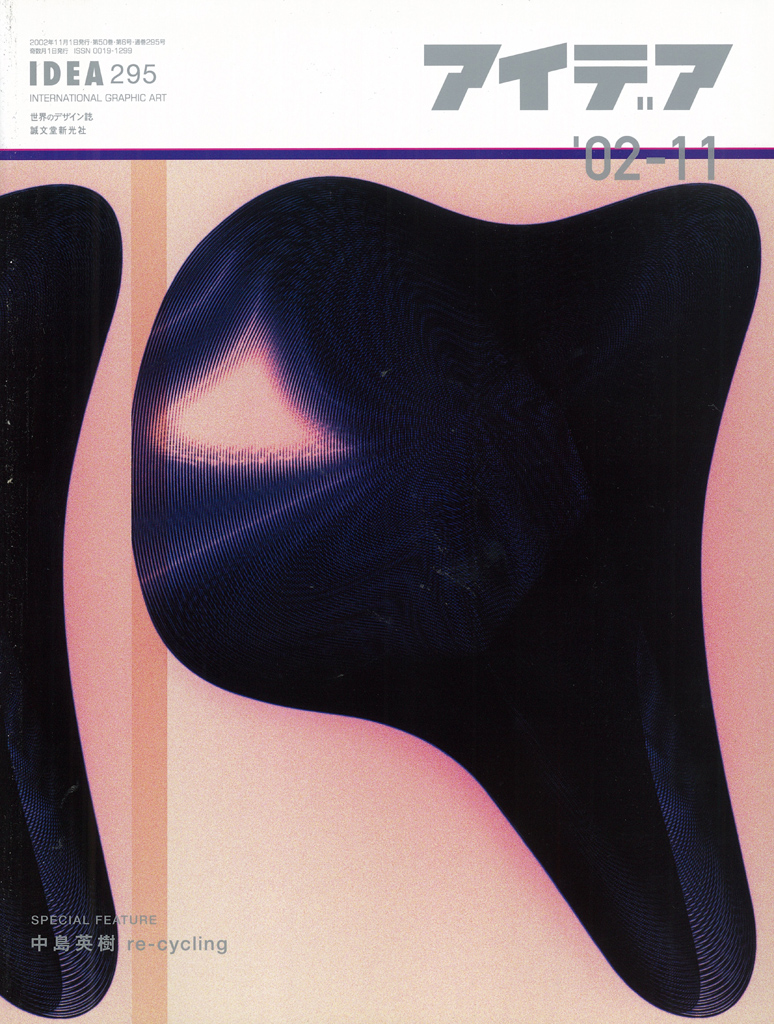 IDEA No.295
Published: 2002/11
Price: 定価3,300円/3,000+tax jp yen
soldout
「order」のリンクより(株)誠文堂新光社サイトのオンラインショッピングをご利用いただけます。送料やお支払いについての詳しい情報は、同サイトの案内に従ってください。
Special feature: Re-cycling Hideki Nakajima / Freed from Technology's Spell; Kam Tang, Chosil Kil, Kerr|Noble / SPIN / Serials: Invisible language Vol.4 by Paul Elliman / Serials: When Pigs Desgin Vol.17 by Kyoichi Tsuzuki / Bound-in Series: Wall Vol.4, Photography by Yasuhide kuge, Art Direction + Design by Fumio Tachibana / News + Information
Special feature: Re-cycling / Hideki Nakajima
– original design works [design + layout by Hideki Nakajima]
– Interview with Hideki Nakajima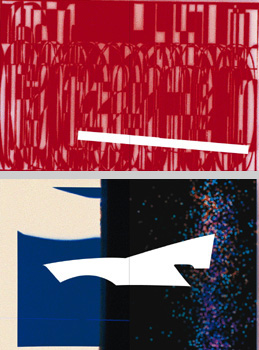 Freed from Technology's Spell
featured designers: Kam Tang, Chosil Kil, Kerr|Noble
All of the three designers are flexible, freed from the spell of technology. Their appearance and the movement in today's design scene will certainly make us experience the essential richness, freedom, and possibility of design.
en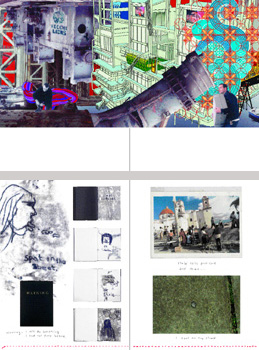 SPIN
Spin, a design agency london, presents their recent works over 16 pages.
Cover Design: Hideki Nakashima
Born in Saitama in 1961. Graphic designer and art director. He established Nakajima Design Inc in 1995. He has been active in the fields of music, editorial design and fashion. Since 1999 he joined a unit 'code' with Ryuichi Sakamoto, Shigeo Goto and Norika Sora. His major works include magazine 'cut', Ryuichi Sakamoto 'SAMPLED LIFE', Issey Miyake, and Mark Bothwick 'Synthetic Voices'.