Special Feature: Strolling Around Books on Graphic Design; Jiro Katashio, Haruhiko Fujita, Graphic Thought Facility, Kei Matsushita, Emily King, Yasuhito Nagahara, Ivan Chermayeff, Ruki Matsumoto, Alan Fletcher, Shoji Usuda, Paul Elliman, Taro Yamamoto, John Warwicker / "December Thought" Rearranged Artwork for Royal Dutch Mail Christmas stamps; works by Experimental Jetset / Surface / Works of Marcus James / Serials: Invisible language Vol.5 by Paul Elliman / Serials: When Pigs Desgin Vol.18 by Kyoichi Tsuzuki / Bound-in Series: Wall Vol.5, Photography by Yasuhide kuge, Art Direction + Design by Fumio Tachibana / News + Information
Special Feature: Strolling Around Books on Graphic Design
Book review by Jiro Katashio, Haruhiko Fujita, Graphic Thought Facility, Kei Matsushita, Emily King, Yasuhito Nagahara, Ivan Chermayeff, Ruki Matsumoto, Alan Fletcher, Shoji Usuda, Paul Elliman, Taro Yamamoto, John Warwicker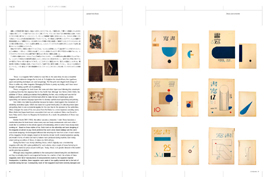 "December Thought" Rearranged Artwork for Royal Dutch Mail Christmas stamps
works by Experimental Jetset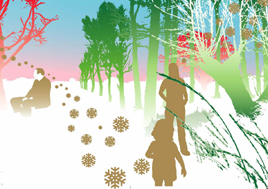 Surface
Surface from Frankfurt/Germany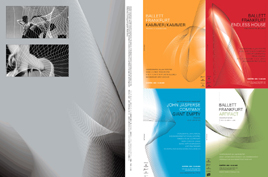 Works of Marcus James
Cover Design: Experimental Jetset
Experimental Jetset is a graphic design unit based in Amsterdam. Focusing on systematic contextualism and standardized aesthetics, their influences include punk, situationism, De Stijl, Godard, Kubrick, the Dutch Provo movement, early modernist movements, and conspiracy theories. Their clients include Centre Pompidou Paris, Paradiso, Emigre Magazine, Royal Dutch Mail (PTT/TPG), Stedelijk Museum Amsterdam, and Purple Institute.