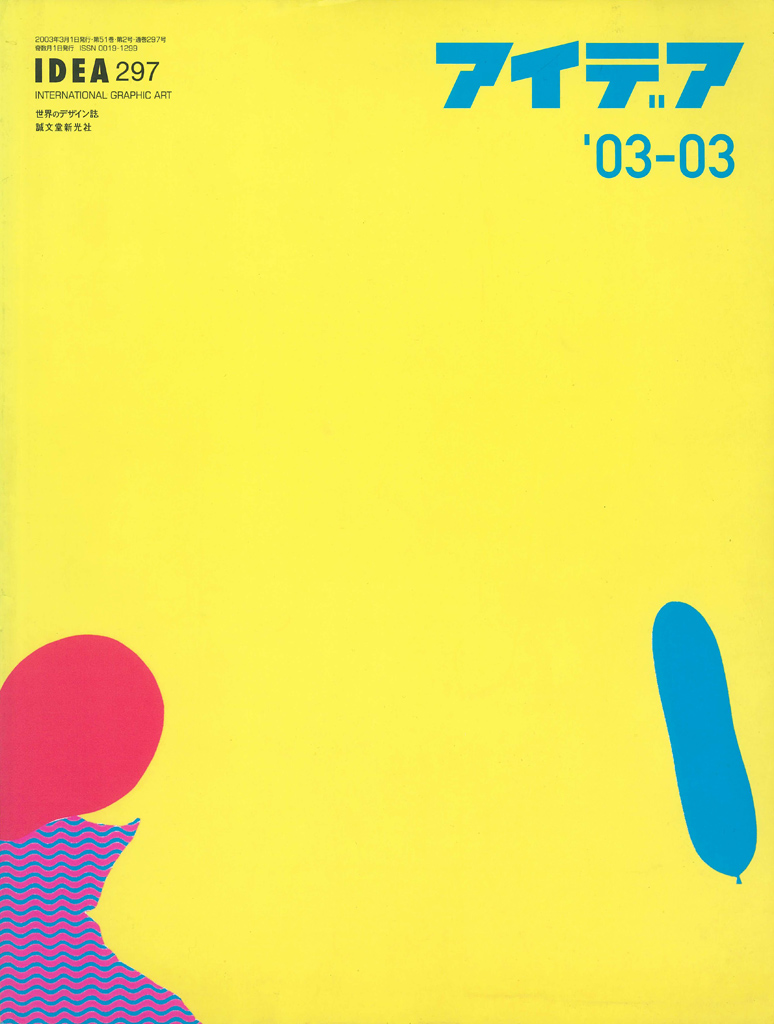 IDEA No.297
Published: 2003/3
Price: 定価3,300円/3,000+tax jp yen
soldout
「order」のリンクより(株)誠文堂新光社サイトのオンラインショッピングをご利用いただけます。送料やお支払いについての詳しい情報は、同サイトの案内に従ってください。
Special Feature: Kate Gibb / A graphic in the life: H2O, Michael Leon, kensei yabuno, FORM, åbäke / A Flock of Words magical: typographic road by Why not associates / Eve series: its editing, design and typography. Text by Jun-ichiro Khori, Yoshihisa Shirai / An overview on Japanese design magazine / Serials: Invisible language Vol.6 by Paul Elliman / Serials: When Pigs Desgin Vol.19 by Kyoichi Tsuzuki / Censorship in Japan by Robert Self / Bound-in Series: Wall Vol.6, Photography by Yasuhide kuge, Art Direction + Design by Fumio Tachibana / News + Information
Kate Gibb
Kate Gibb is a designer from England whose name is well known for the art works for Chemicalbrothers. In this issue we introduce her original design works and interview over 64 pages with poster.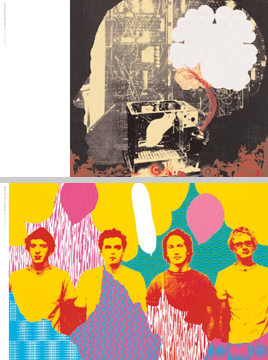 A graphic in the life
H2O, Michael Leon, kensei yabuno, FORM, åbäke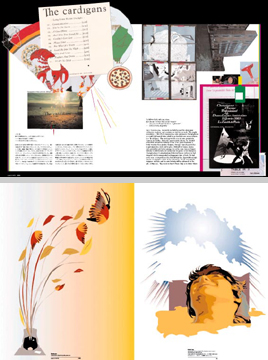 A Flock of Words magical
typographic road by Why not associates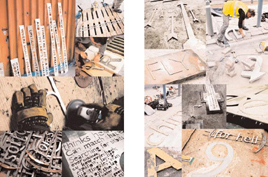 Eve series: its editing, design and typography.
Text by Jun-ichiro Khori, Yoshihisa Shirai
Cover Design: Kate Gibb
Kate Gibb graduated from Milldesex University in 1994. In 1998 she completed her MA in Illustration at St Martin's School of Art and Design, London. Since leaving college she has made silkscreen printing works and collaborated with design groups and musicians. She created some works for the electronic pop music The Chemical Brothers and some fashion brands as Dries Van Noten, Levi's.