Special Feature: Design Liberated /Feature: Latest visual identities for museums and galleries Experimental Jetset, North, Spin/Influences Edit by Anja Lutz and Anna Gerber /When Pigs Design Vol.31 by Kyoichi Tsuzuki "The World's Fastest 'Photoshopper' I met at the Bangkok International Airport" / Invisible Language Vol.16 by Paul Elliman "Venice as a Game for Water and Voices" / Typography Review vol. 9 "Thinking about Modernity in Typography" Text by Taro Yamamoto, Design by Yoshihisa Shirai,Typeset by Akira Okayasu, Supervision by Jiro Katashio / News + Information / Shinro Ohtake Original Serial Poster Part 12, Side A: 'EZMD', Side B: 'EZMD I'Cover design by Shirai Design Studio / Cover Printing by GRAPH Co., Ltd.
Special Feature: Design Liberated
The 309th volume of Idea Magazine introduces various designers who add new meaning to design from the other space of graphic design. They are capable of producing pieces of work that are liberated from the utopian meaning of design defined by the 20th century modernists and from the obsolete systematic framework of design. There is the principle of hope in the work of designers who keep up their practices 'do whatever' and who are independent from the definition of design.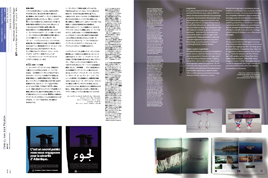 Designers:Maureen Mooren & Daniel van der Velden, karlssonwilker, Rebecca & Mike, Yoshie Watanabe + Ryosuke Uehara (Draft), Sealand Identity Project, Will Stuart (Goodwill and Stuart Bailey), Jouke Kleerebezem, Åbäke, D&DEPARTMENT, Daniel Eatock, Ryan Gander, Alex Rich, Karel Martens, Experimental Jetset, Christoph Keller, M/M(paris), Jop van Bennekom, Paul Elliman, Hyperkit, Bluemark, Manuel Raeder, Jonathan Barnbrook, Katachi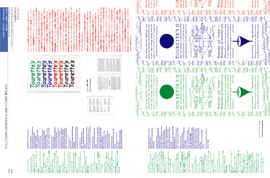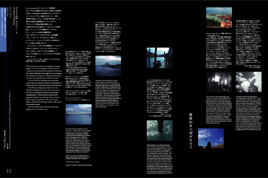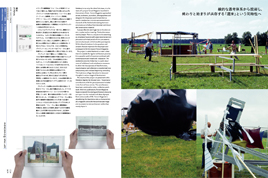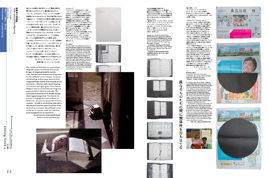 Latest visual identities for museums and galleries
Works by Experimental Jetset, North and Spin.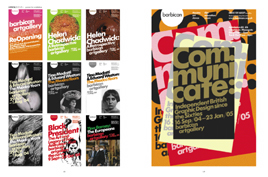 Influences
Edit by Anja Lutz and Anna Gerber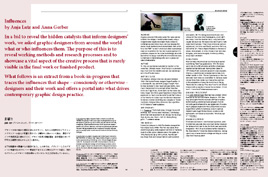 Corrections and clarificationsThere were mistakes in this issues of IDEA. The credit of projects in P.20-23, P.46-47 was wrong. The correct credit are as follows. P.20-23 Auther of the ProjectwrongDanil van der VeldenrightMeta Haven: Sealand Identity ProjectDaniel van der Velden, Tina Clausmeyer, Vinca Kruk, Adriaan MellegersP.46-47We have to add the following credit of the prject.The Designer/Illustrator: Sara De BondtWe would like to apologize for this mistake to our readers and contributors concerned.