Special Feature: Grass Roots of DesignTatsuya Ariyama / Shin Akiyama / Kenjiro Harigai (ANSWR/ADAPTER) / Naohiro Ukawa / Takeaki Emori (tone twilight) / Enlightment / Yasuyuki Okusada / Kasetsu / Karera / Bluemark / Akira Sasaki / Naoki Sato (ASYL) / Yusuke Shouno / SKKY / Yurio Seki / Isao Tanaka / Tokyo Pistol / Yasuo Totsuka / Kazunari Hattori / HeiQuiti Harata / Bit Rabbit (Tattaka+Juca) / Koga Hirano / Mitsuo Fukawa / Satoshi Machiguchi / Design and Editorship Text & Edit: Shoji Usuda / Biotope of Design and Publication Text & Edit: Barbora + Idea / Eine graphische Geschichte der japanischen Musik Fanzine by Barbora Cover Artwork: Fumio Tachibana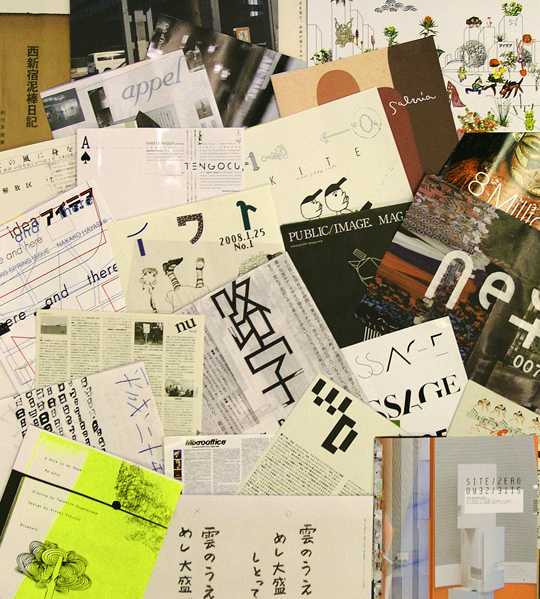 Special Feature: Grass Roots of Design
IDEA special feature "Grass Roots of Design" focuses on Japanese designers' Grass Root activity for the cultural community and the civic society. In their self-initiated activity, they use the small scale production model of printed matter as their platform to seek the common ground for the collaborators and audiences. This issue consists of the 24 booklets edited and designed by 24 designers themselves. Each booklets are the bound-in supplement to the magazine.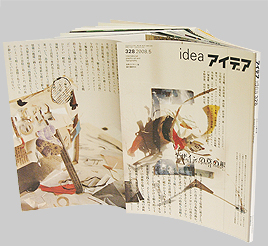 Tatsuya Ariyama "Kumo no Ue" –Shin Akiyama "SITE ZERO/ZERO SITE" –Kenjiro Harigai (ANSWR/ADAPTER) "Public image" –Naohiro Ukawa "Mixrooffice Complete PARTY FILE 2006-2008" –Takeaki Emori (tone twilight) "Land between forzando and sforzato pianissimo"-Enlightment "8 Million"-Yasuyuki Okusada "WD"-Kasetsu "Trace of a Day" –Karera "KARERAND in IDEA: Cultivate Cities!" –Bluemark "a Hole in my Head Re-edit"-Akira Sasaki "Diary of a West Shinkuju Thief" –Naoki Sato (ASYL) "NEUT. 007" –Yusuke Shouno "Massage"-SKKY "KITE 0" –Yurio Seki "Salvia"-Isao Tanaka "Cult of Personality by Naoki OHJI" –Tokyo Pistol "collaboration" –Yasuo Totsuka "nu vol.04"-Kazunari Hattori "here and there Remix" –HeiQuiti Harata "TENGOCU: IMAGE TRAINING OF FONTASY IN PIX-EL DORADO."-Bit Rabbit (Tattaka+Juca) "appel"-Koga Hirano "Iwato"-Mitsuo Fukawa "Ukiyo no Kaze ni Mi wo Makase" –Satoshi Machiguchi "Satoshi Machiguchi's Awareness"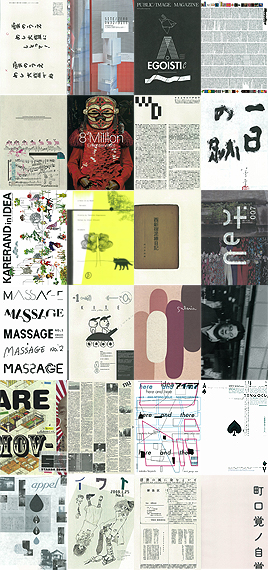 Eine graphische Geschichte der japanischen Musik Fanzine
Text and Edited by Barbora