[SPECIAL FEATURE]
Thought and Design
Project by Laboratories with Idea
Art Direction by Kensaku Kato (Laboratories)
Design by Laboratories
Designing Medium by McLuhan
Text by Takeshi Kadobayashi
1960- Extension of Media and Thoughts
Experiment of visual paperbacks / Counter culture in pocket / Visual Books by Yokoo and Awazu / Style of Kohei Sugiura-1,2
On Inventory Books
Interview with Adam Michael (Project Projects)
1980- Transdisciplinarity and RTzutomestructuring
GS / New Academism / ZONE / Postmodernism and Typography
Designer Thinking
interview with Tztom Toda
Forming the Trinity: Criticism, Architecture and Information Technology Between the 1990s-2000s.
Text by Yoshikazu Nango
Adrift 1982-1988
Interview with Tomio Ogihara
2000- Beyond the Network
Zines of Criticism in the 00s(Text by Tetsuro Irie, Toshihiko Mineo)/ Reality and writers in the post Internet age / Books in Japanese Sans-Serif Typeface
Thoughts and Designs in the 00s
Text by Tetsuro Irie
Design and Practice of Space for Criticism
Interview with Hiroki Azuma
[Essey]
Interface between Paper and Thoughts: Chronology of Philosophy Journals in Japan
Text by Takamitsu Yamamoto
193510: Essay on Criticism/ Medium/Material
Text by Satoshi Osawa
*
Around "Atlas of the Functional City" The Modern Role of the Map
A round-table talk: Kei Minohara, Naoto Nakajima, Ryuji Fujimura and Yuzo Kariya
[Series1]Age of Infographics Vol.5
[Series2]Yellow Pages Vol.5: Santi Lawrachawee (Bangkok)
[Series3] All we know about Japanese Zines Vol. 3:ZINES in the 90s―The World Before Google, Part Two
[Scenography by Kazunari Hattori for the 'laboratory of ideas'
"petit h" of Hermès
Intreview with Kazunari Hattori
*
Supplement
"Kyutai" Vol.6
NOTE: All text in Japanese unless otherwise noted.
Thought and Design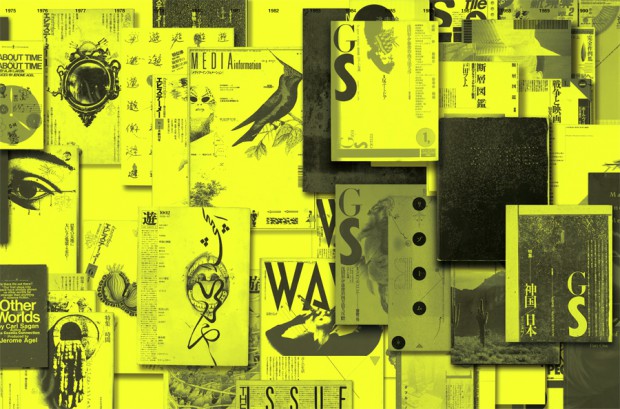 Designing Medium by McLuhan
Text by Takeshi Kadobayashi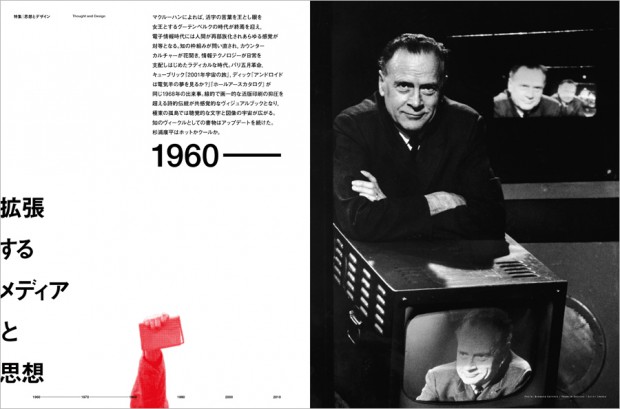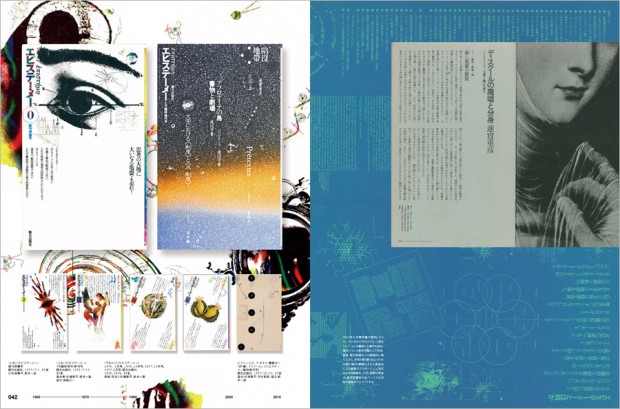 1960- Extension of Media and Thoughts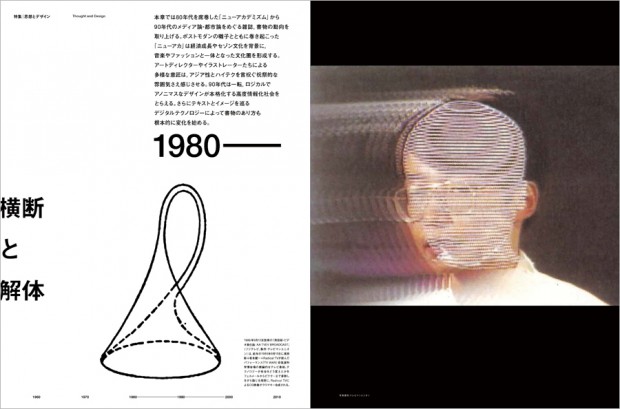 1980- Transdisciplinarity and RTzutomestructuring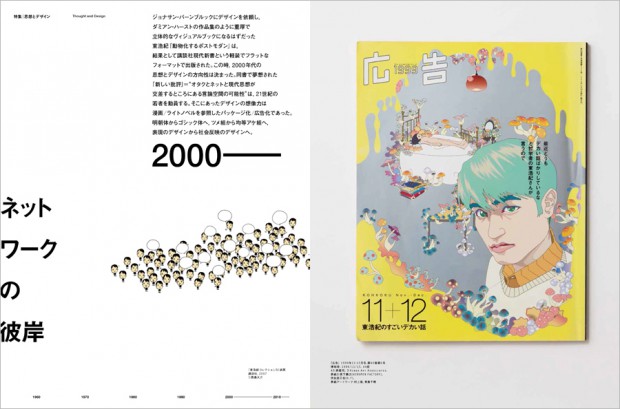 2000- Beyond the Network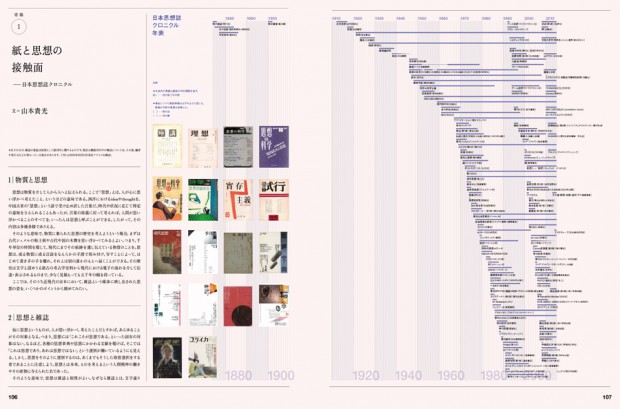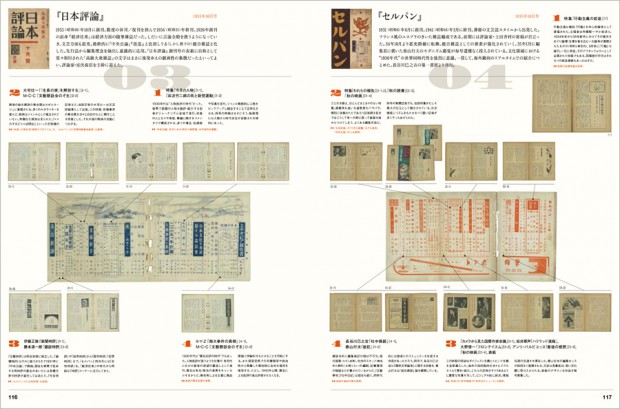 [Essey]
Interface between Paper and Thoughts: Chronology of Philosophy Journals in Japan
Text by Takamitsu Yamamoto
193510: Essay on Criticism/ Medium/Material
Text by Satoshi Osawa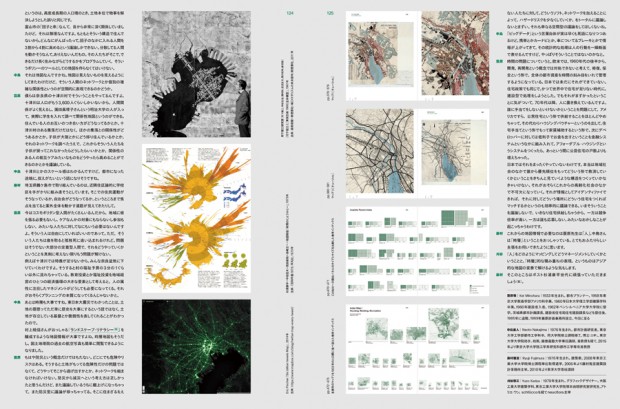 Around "Atlas of the Functional City" The Modern Role of the Map
A round-table talk: Kei Minohara, Naoto Nakajima, Ryuji Fujimura and Yuzo Kariya
Text by Ryuji Fujimura
Design by Yuzo Kariya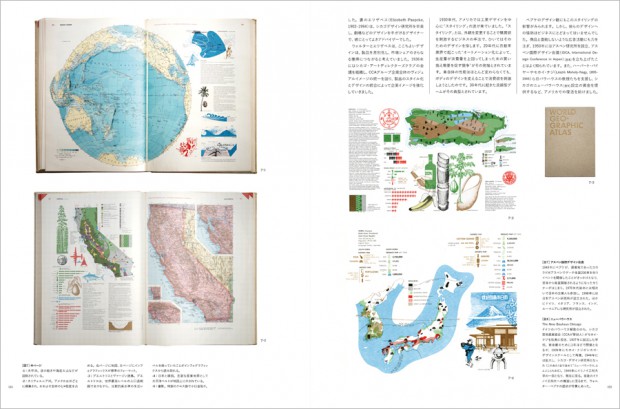 [Series1]Age of Infographics Vol.5
[Diagram and Statistics] Design of Understanding–The Adventure in the 20th Century: The Road to Visualization and Storytelling
Text and Design by Yasuhito Nagahara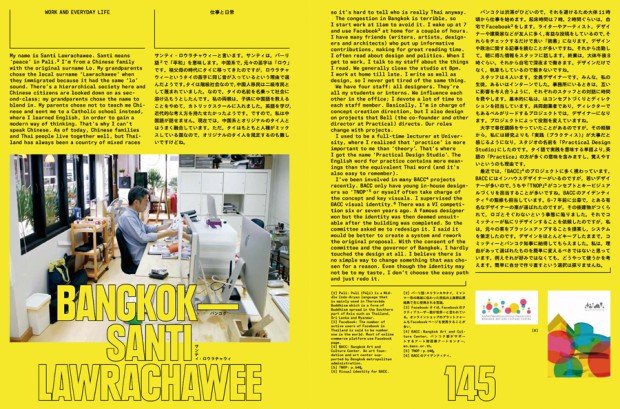 [Series2]Yellow Pages Vol.5: Santi Lawrachawee (Bangkok)
Text by Tetsuya Goto Associate Editing by Javin Mo Design by Sulki and Min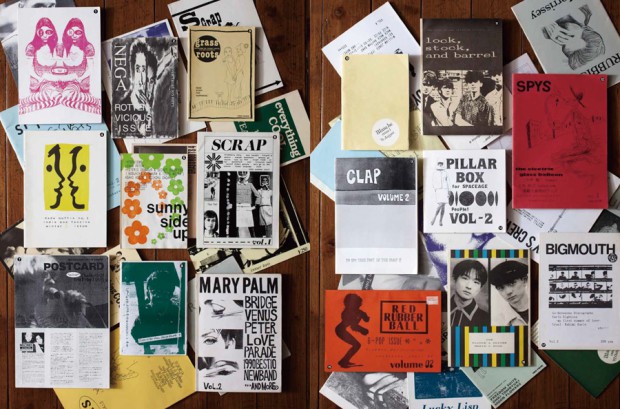 [Series3] All we know about Japanese Zines Vol. 3:ZINES in the 90s―The World Before Google, Part Two
Text by Barbora and Momo Nonaka
Design by Keita Mori (Shinichi Sekine's Working Room)
Photo by Maki Suzuki
*
[Scenography by Kazunari Hattori for the 'laboratory of ideas'
"petit h" of Hermès
Intreview with Kazunari Hattori
NOTE: All text in Japanese unless otherwise noted.