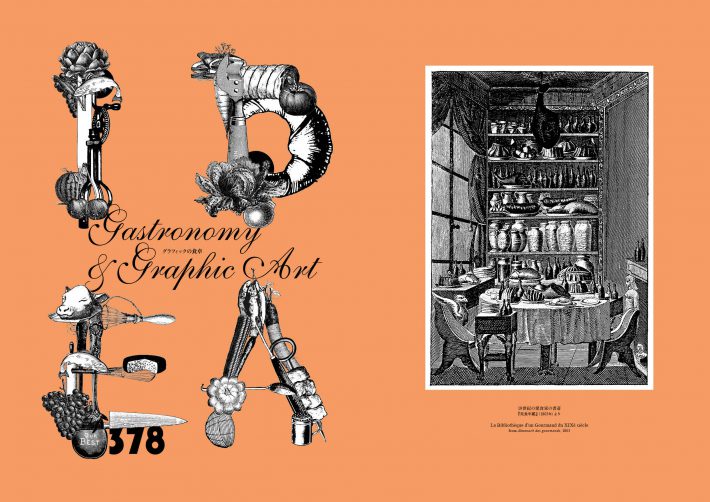 The feature 'Gastronomy & Graphic Art' will introduce, in an a la carte fashion, critical graphic art that centers around food or uses food as a foothold within the context of Western modern graphic design. Recently, along with globalization there has been an increasing interest in food (not as gourmet) but as culture. Within the culinary world, the idea of seeing cuisine from an engineering point of view has been deepening. At the same time, in art and design, projects and workshops and printed materials that use food as a conceptual device are on the rise. These various trends are not occurring at the same time independent of each other, but just as Hiroshi Takayama's modern table culture theory showed that the "table" went from "board" to "tabletop" to "chart" and now with the electronic tabletop culture (desktop, tablet), these trends are instead connected by a larger overarching modern spiritual history. The secret to understanding this structure is graphic art, connected analogically to design and food, which use the table as an intermediary. This feature was produced in cooperation with designer and researcher Warren Taylor, who shares an interest in graphic design practice that intersects cultural activity. The table, which is the organizing concept of this feature, draws an ellipse composed of two separate focuses, his interest, and my interest. We will save a non-Western example for next time, in the hope that the dynamic and complementary world represented by the ellipse leads to alternative multitude over the globalized design culture.
Planning and Direction: Warren Taylor and Idea
Text: Warren Taylor,Dominic Hofstede, Sakura Nomiyama, Jens Müller
Translation: Ayano Atsumi, Terrance Young, Yui Okuda, Risa Nakazawa
Design: Kensaku Kato, Seigo Kitaoka (LABORATORIES)
Contributor Biographies
Warren Taylor
Warren Taylor is a lecturer in Communication Design at MADA (Monash Art Design & Architecture) and founder of The Narrows – a curatorial project interested in the convergence of art and design. Between 2006 and 2011 The Narrows presented exhibitions by distinguished graphic designers such as Ronald Clyne, Experimental Jetset, John Melin, Rogério Duarte, Peter Brötzmann, Les Mason and Karel Martens. Warren has designed numerous publications and posters for Australian artists and is currently undertaking a PHD in Curatorial Studies at Monash University.
Dominic Hofstede
Dominic Hofstede's extensive and varied career in graphic design has included practice, writing, research and teaching. His Melbourne studio Hofstede Design (1996–2015) was renowned for its commitment to typographic craft. In 2009 he established Re:collection, an online archive of Australian graphic design between 1960 and 1990. In 2014 he was appointed as an Adjunct Senior Research Fellow, Monash Art Design and Architecture. He is currently the Design Director at MAUD, Melbourne.
Sakura Nomiyama
Sakura Nomiyama is a design researcher who plans design exhibitions as well as contributes writings to books and magazines. She obtained an M.A. in the History of Design and Curatorial Studies at the Parsons School of Design in New York in 2016 and is currently undertaking research on Japanese posters as a fellow in the Drawings, Prints & Graphic Design department at Cooper Hewitt, Smithsonian Design Museum.
Jens Müller
Jens Müller was born in Koblenz, Germany, in 1982 and studied graphic design. Recipient of numerous national and international design awards, Müller is Creative Director of optik design studio in Düsseldorf, editor of the A5 book series on graphic design history, and author of Logo Modernism. He currently holds a temporary professorship at the design department of the Dortmund University of Applied Sciences.
---
[Special Feature] Gastronomy & Graphic Art
1 F. T. Marinetti & Futurist Cookbook
2 Les Mason & Epicurean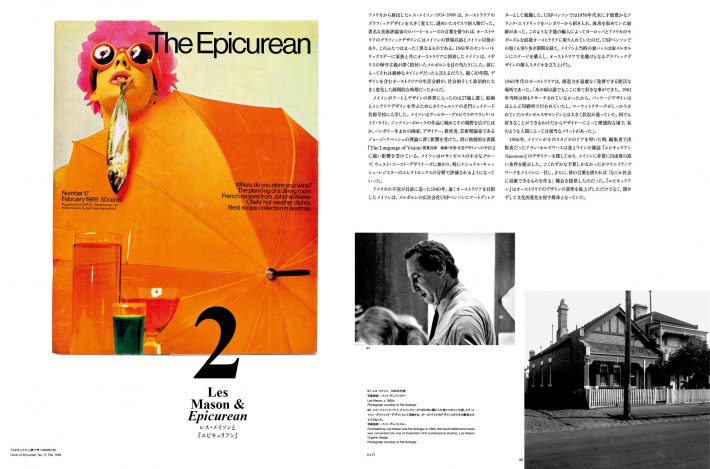 3 Mitsuo Katsui & Okusama Techo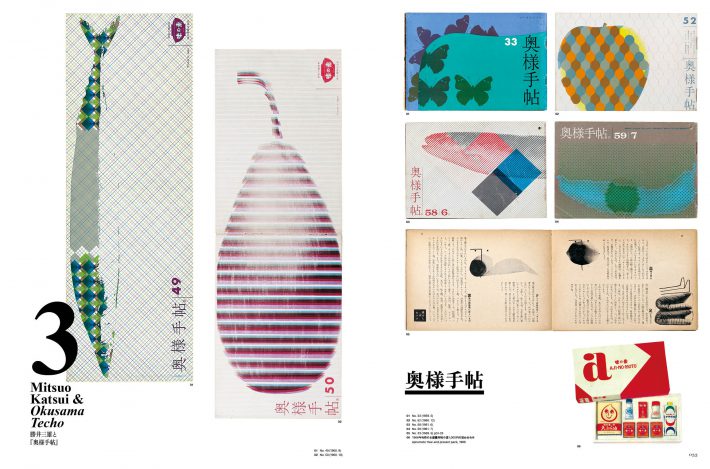 4 Gianni Sassi & La Gola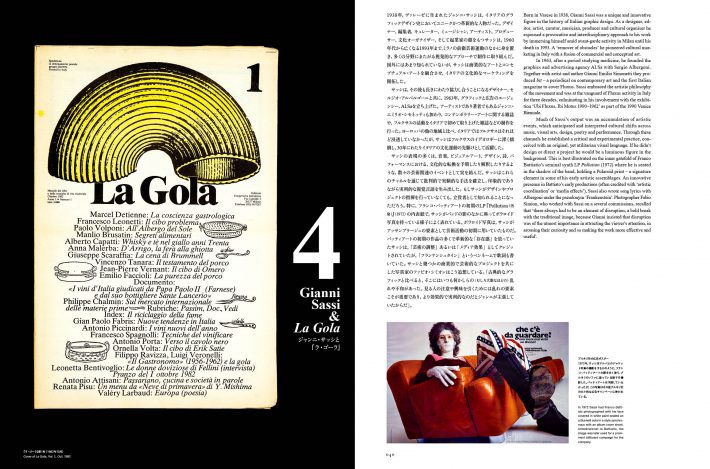 5 Herman Miller Picnic Posters
6 IKEA & Homemade is Best
7 Food Culture Magazines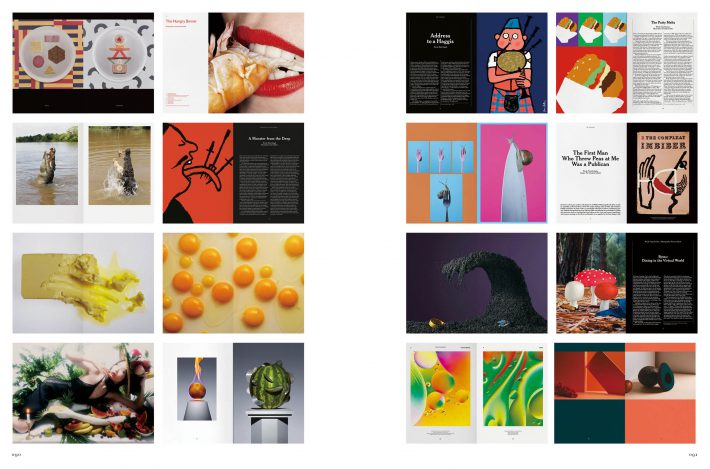 8 Karl Gerstner's Avant Garde Kitchen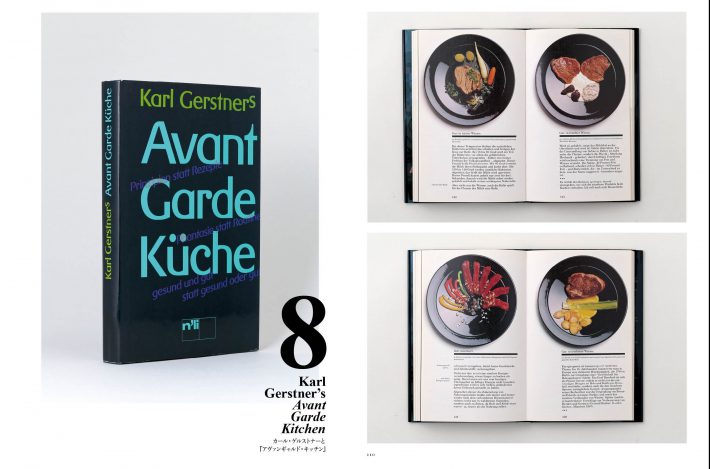 9 Days of Trattoria: Sociality of Eating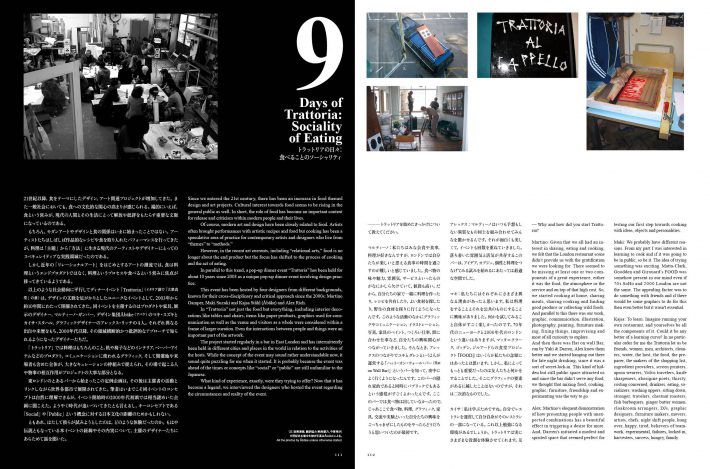 ---
IDEA×CHAMP  Isamaya Ffrench: Beauty Executive
Text and Design: Joanna Kawecki / Champ Creative
Interview: Monique Kawecki / Champ Creative
Translation: Natsumi Oh
CHAMP magazine: www.champ-magazine.com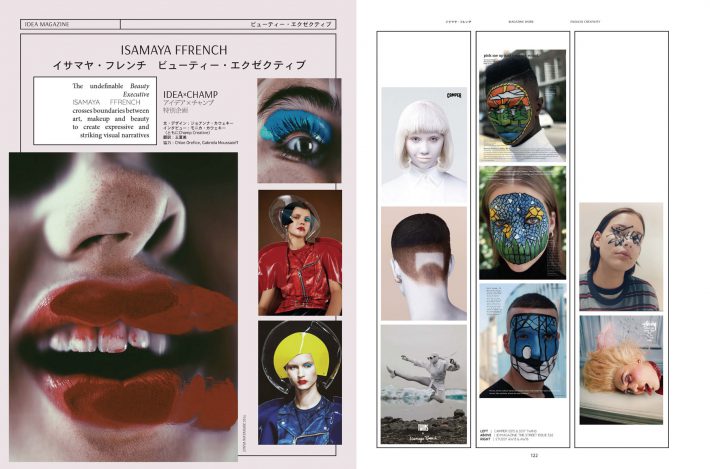 ---
Atlases: Visualizing the Ecological Conception of the World
Part 1: Otto Neurath and "Society and Economy" Atlas
Text: Akio Ota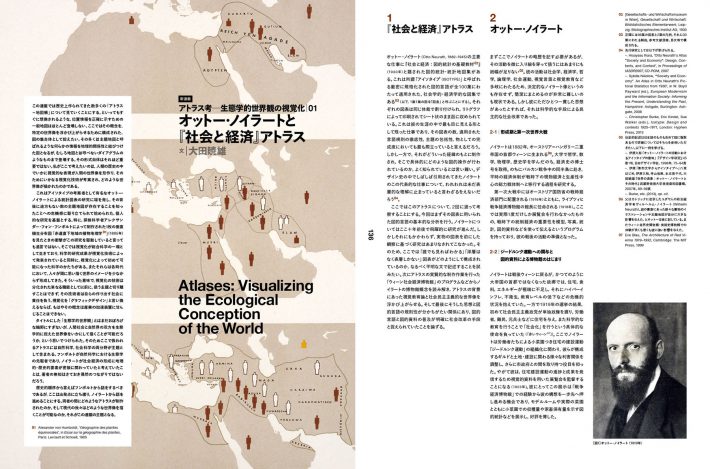 ---
Language Without Place
No. 3: Second Things First
Text and Image: Scott Joseph
Translation: Takamitsu Yamamoto
---
Division of the Photography and Images
Part 2: Shunsuke Kano–Photography and realism
Text: Kohei Oyama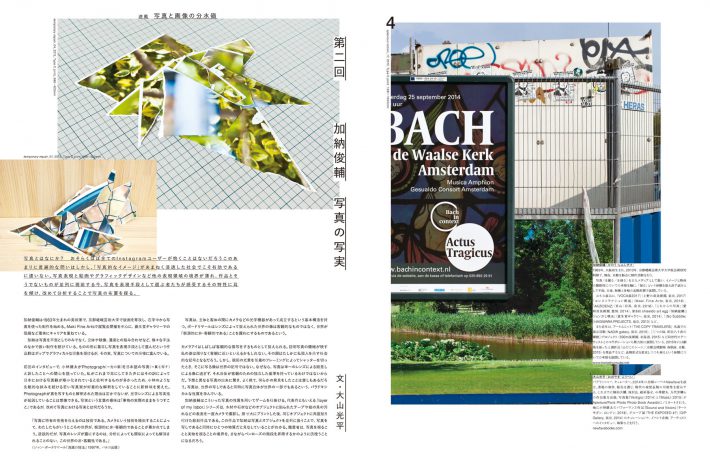 ---
Conversation between Hitoshi Suzuki and Tasuku Mizuno
Law and Design in the Post Internet era
Text and Design: Toshinobu Nagata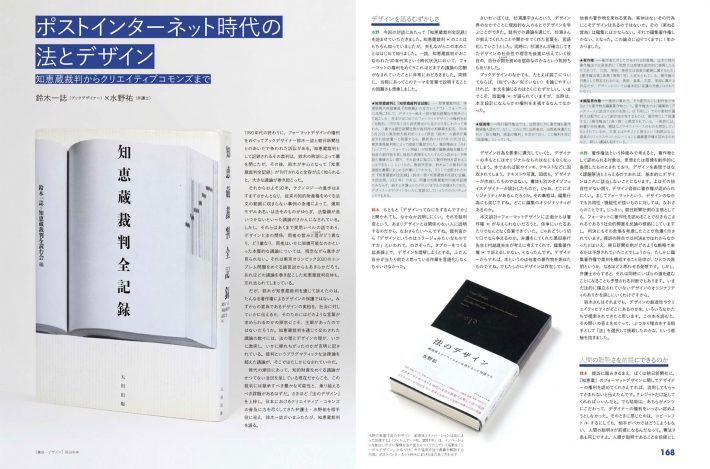 ---
New Type
Information
Book
Exhibition: Nalgae.PaTI
---