Type Design Now
Experimental Type Designers and Type Foundries
Direction by Kazuhiro Yamada (nipponia) × Idea
Design by Kazuhiro Yamada (nipponia) , Radim Peško, LABORATORIES (Kensaku Kato, Hiroyuki Kishida)
Cooperation: Min-Young Kim, Akira1975, Eric Q Liú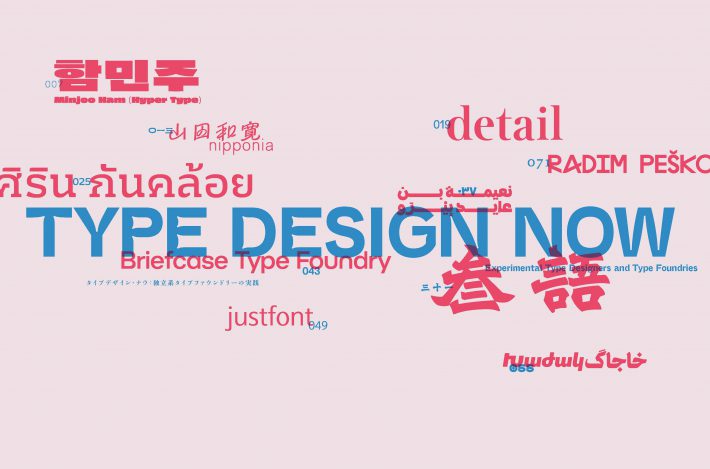 Just as graphic design has become a creative field that anyone with a few tools can practice, type design – previously the specialized profession of a limited few – has since the 2000s been open to ever more people with the widespread availability of creative tools in a digital environment. The establishment of various platforms and communities for publishing and vending font data has served to familiarize the broader public with typefaces and type design. Another major factor is the growth of media that focuses on type design, as a part of the social infrastructure that supports text-based culture, and introduces creators engaged in it.
This feature article introduces 10 designers or type foundries. They are based in various parts of the world – Europe, the Middle East, Asia – but all are working outside the mainstream of type production by major vendors, and they include freelance type designers, individuals who have established their own type foundries, and those designing type as part of an independent design practice. In the first half of the feature, we focus on designers and foundries outside Latin alphabet-using regions, and seek to re-examine from the ground level the current status of type design and its popularization and use in various countries. In the second half we look back over the work of type designer Radim Peško, whose foundry celebrated its 10th anniversary in 2020, and discuss the work of type designers engaged in diverse collaborative and experimental activities outside the framework of conventional type design.
Ⅰ New Generation of Type Designers and Type Foundries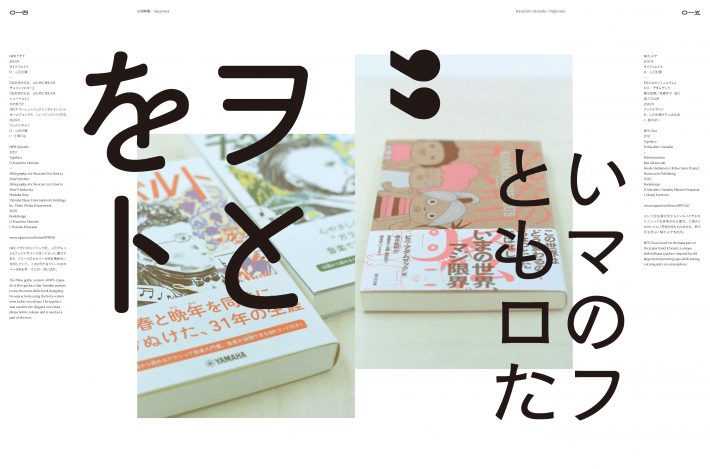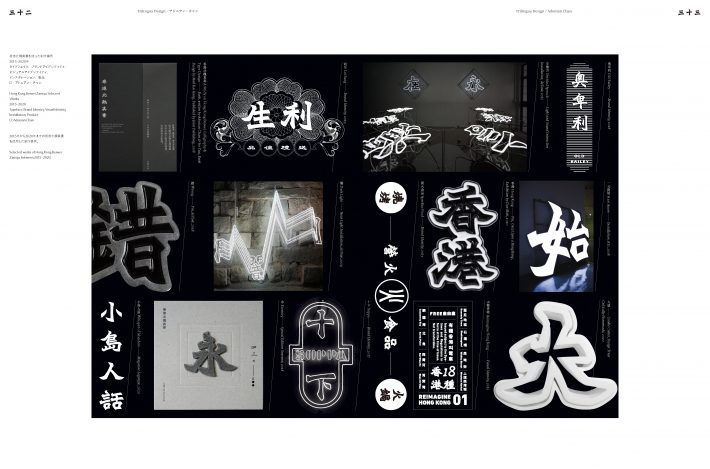 Hypertype / Minjoo Ham 
Kazuhiro Yamada / nipponia
Detail Type Foundry / Makoto Kamimura + Sachi Kamimura 
Thai Letterforms / Sirin Gunkloy
Trilingua Design / Adonian Chan
Naïma Ben Ayed Bureau / Naïma Ben Ayed 
Briefcase Type Foundry / Tomáš Brousil, Petra Dočekalová, Radek Sidun justfont
debakir / Khajag Apelian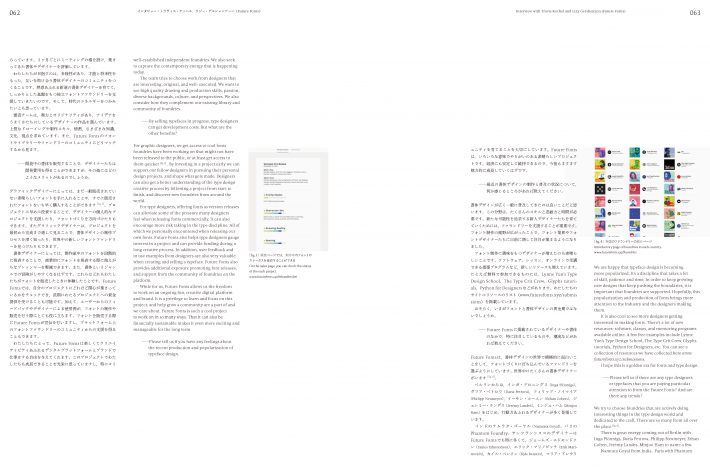 Interview with Travis Kochel and Lizy Gershenzon (Future Fonts)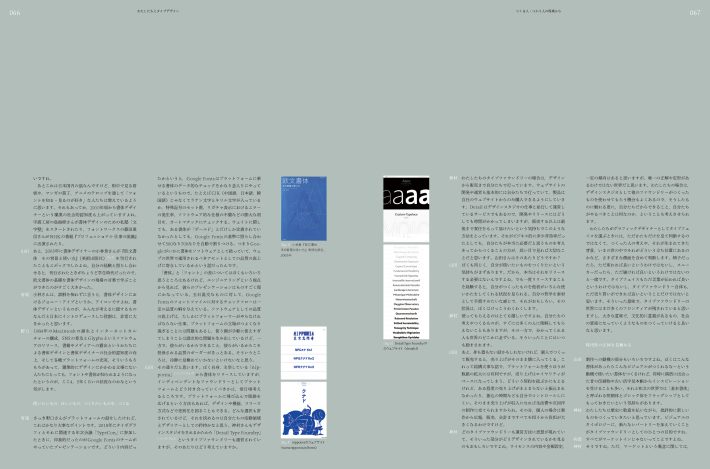 Round-table Talk: Type Design and Us On-site Creators and Users
Speaker: Makoto Kamimura, Naoko Noguchi, Tomoyuki Arima, Kazuhiro Yamada
Text by Toshinobu Nagata
Ⅱ  Experimental Type Designers: Radim Peško and His Circle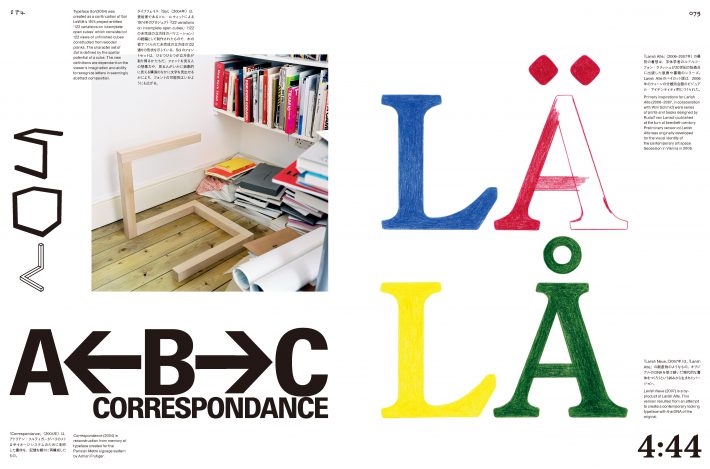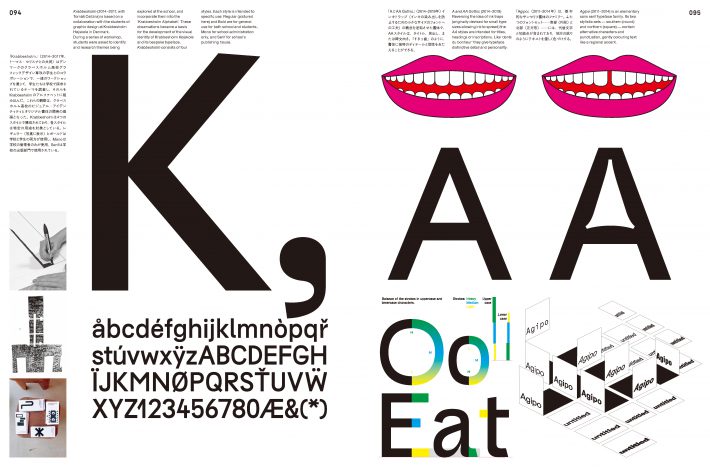 Radim Peško / RP Digital Type Foundry
Character Development
Text by Stuart Bertolotti-Bailey
Just what is it that makes (…) so different, so appealing?
Text by Linda van Deursen
Emergence Typeface
Text by Agnieszka Kurant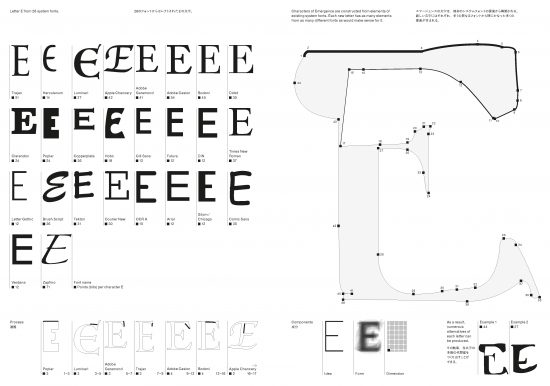 Emergence Typeface Insert
Design by Radim Peško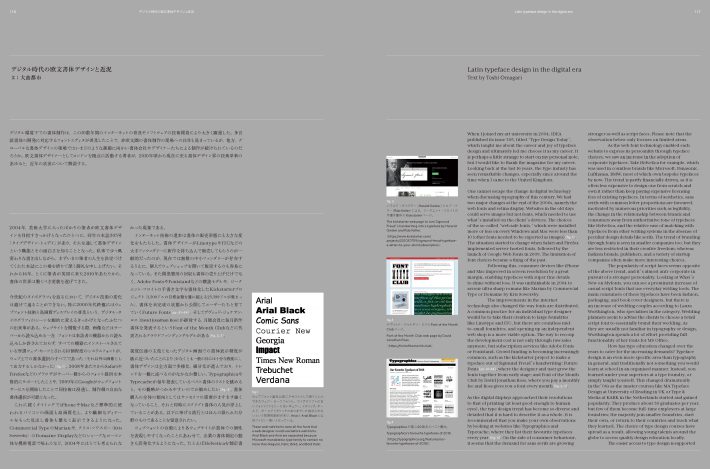 Latin Typeface Design in the Digital Era
Text by Toshi Omagari
---
New Series│MIRROS  #1 Sulki & Min Part1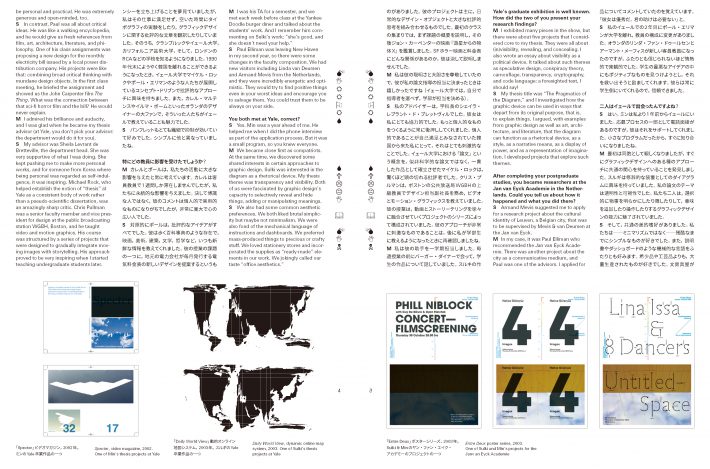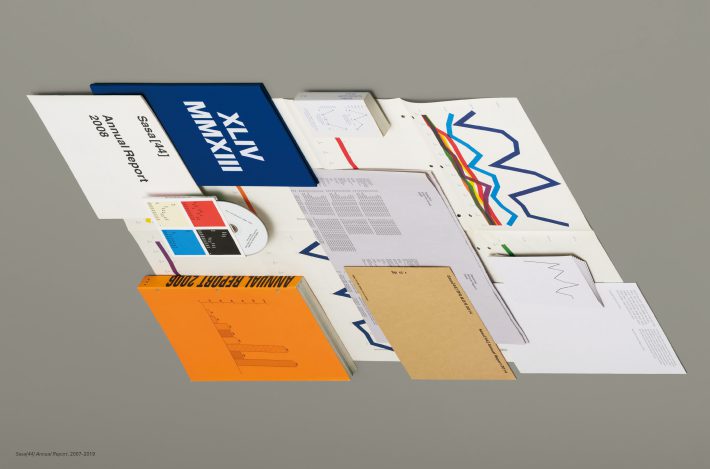 MIRRORS is a new series that will provide an overview of the current state of graphic design in Korea, which has been soaring with the global rise of "K" culture. In this first feature, the work of leading designers Sulki & Min, who have been at the forefront of the Korean graphic design scene since the 2000s, will be introduced. After completing their MFA degrees in graphic design at Yale University, Seoul-based designers Sulki & Min became researchers at the Jan van Eyck Academie in The Netherlands from 2003 until 2005, when they began their own design practice. Since then, they have been active in creating graphic identities, promotional materials, publications, and websites for a wide range of individuals and institutions. They have also been involved in a number of projects and collaborations together, including the Seoul International Typography Biennal, Typojanchi 2013, IDEA magazine's Yellow Pages series, BMW Guggenheim Lab, International Biennial of Graphic Design Brno, and others.
Text by Tetsuya Goto
Design by Sulki & Min
Translation by Tetsuya Goto
English proofread by Duncan Brotherton
Photography by Kim Kyoungtae
---
Product and Visual Branding: Crafting Uncharted Beers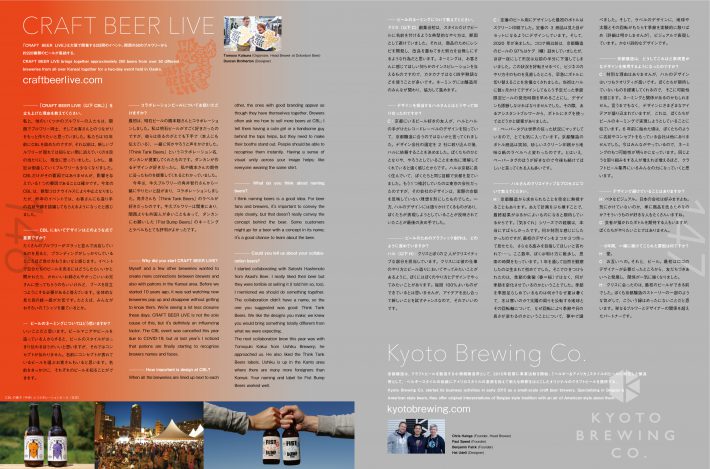 Duncan Brotherton, an Australian graphic designer, writer, and professor who designs for Craft Beer Live (CBL), the biggest craft beer event in Kansai, introduces the graphic work, from beer names to labels to posters, and the creative process of four Kansai breweries in this feature. With their unique graphics, the breweries, which include Kyoto Brewing Co., BAK Brewery, Nara Brewing Co., Derailleur Brew Works, and Indeed Brewing, utilize distinct visuals that create memorable products and pave the way to others in the market.
CRAFT BEER LIVE
Kyoto Brewing Co.
BAK Brewery
Nara Brewing Co.
Derailleur Brew Works
Indeed Brewing
Text by Duncan Brotherto
Design by Genki Kubo (butter)
Translation by Asako Matano
---
The world of ornamental fonts creating culture
Making typefaces for Raku Font Vol. 1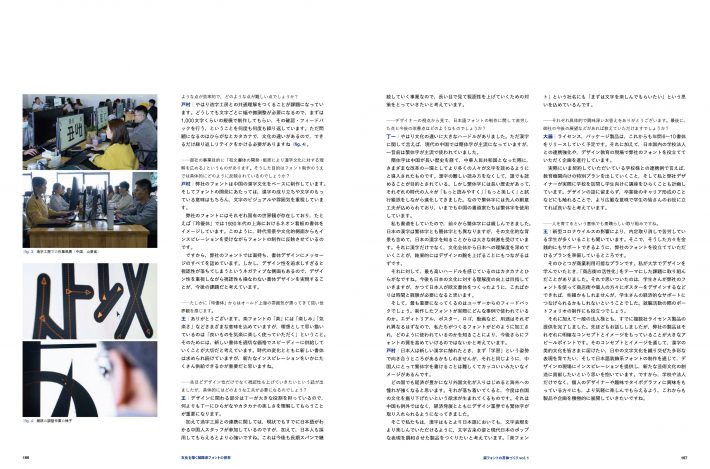 Making typefaces for Raku Font
Interview with Hirofumi Oh, Tei Ichi, Erina Tomura, Atsuto Ohto
Text by Shin Fuju
---
TYPOMANIA 2019 Report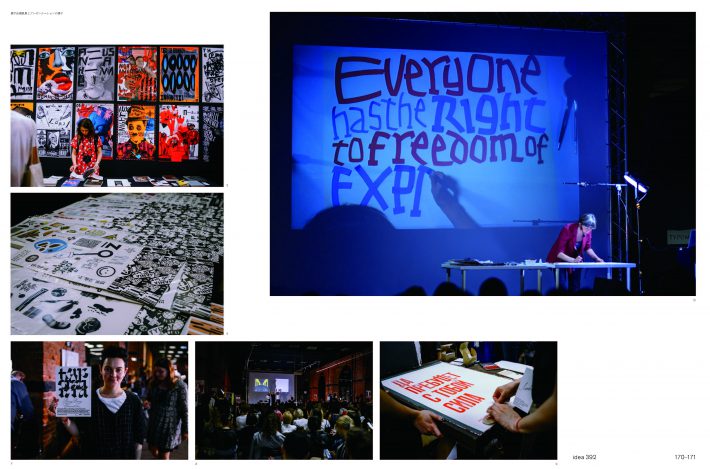 Interview with Alexander Vasin & Natalia Velchinskaya
Joining the Event
Text by Ikki Kobayashi
Translation by Manami Yamamoto
Photo by Ekaterina Uryutova, So Rubina
---
"The Possibility of Illustration" Exhibition Report
Text by Yutaka Tsukada Photo by Michiko ISHIKAWA
"Form SWISS" Exhibition Report
Information
Book
---
New Calendar
Design by Jujiro Maki