Digital copies of IDEA Magazine are now available !!
▶︎click here to purchase
---
[SPECIAL FEATURE]
Typeface design for the voice of the world 
The Works of Toshi Omagari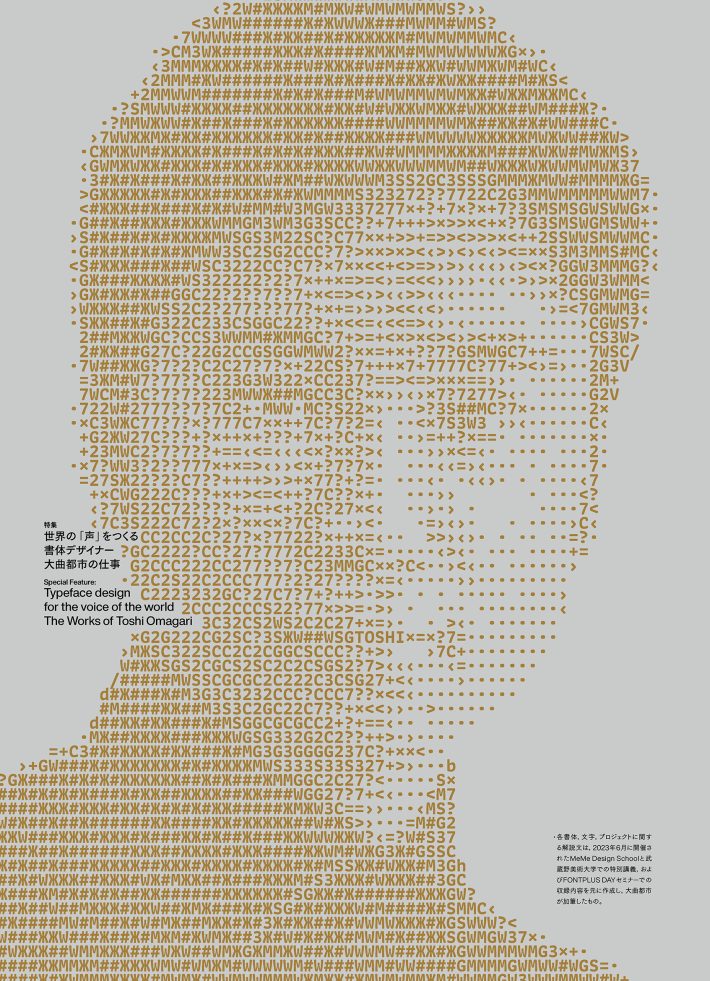 Direction by Idea
Assistance: Toshinobu Nagata, Ryoichi Fujii, Hikaru Shibata
Design by LABORATORIES (Kensaku Kato, Megumi Moriya)
Translation: Fraze Craze Inc., Duncan Brotherton
Born in 1984 in Kasuga City, Fukuoka Prefecture, Toshi Omagari is a typeface designer and the founder of Tabular Type Foundry and Omega Type Foundry. He loves video games, movies, and ramen noodles, and nowadays he lives and works in London, and his passions include typeface creation and roasting coffee beans.
After completing his graduate work at Musashino Art University, Omagari worked on a revision of the European typeface Centaur, the basis for the new edition of Centaur, which is included in this issue's supplemental volume. In 2010, he enrolled in the typeface design course at the University of Reading in the U.K. After completing the two-year master's degree program, he joined the world-renowned type foundry Monotype. The past eight years have given him the chance to be involved in the design of many European typefaces, but he has also been actively involved in the design of non-Latin typefaces for languages such as Mongolian, Tibetan, Cyrillic, and Greek. He has participated in Google's Noto Fonts project and is recognized worldwide as a leading typeface designer of multilingual typefaces.
This special issue contains the work of a large body of typeface designers who transcend traditional typeface design and calligraphy practices; it approaches history through the reprinting and re-engraving of European typefaces; it features examples of custom typeface production and extensive collaboration, and also shows the development of unique applications and digital devices for a variety of typefaces and systems. The work of Omagari reaches beyond the realm of the conventional typeface designer to encompass a wide range of cross-disciplinary activities.
Chapter 1: World Script and Typeface Design
– Noto Fonts
– Platia
– Klaket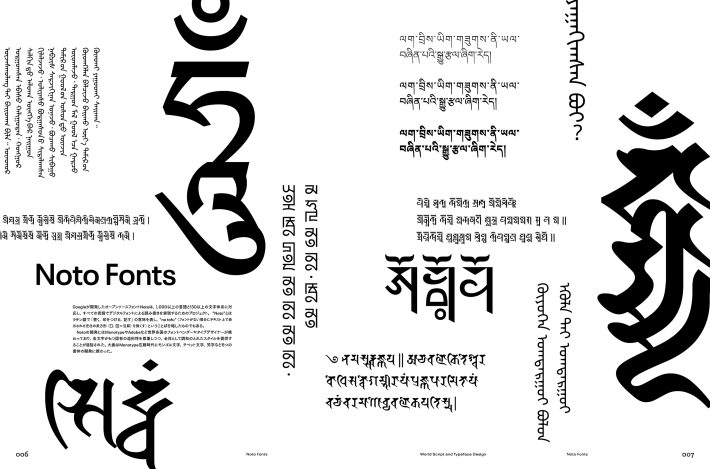 [Round table]
World languages and scripts: The History and Identity of Scripts
Shintaro Arakawa, Hideo Sawada, Toshi Omagari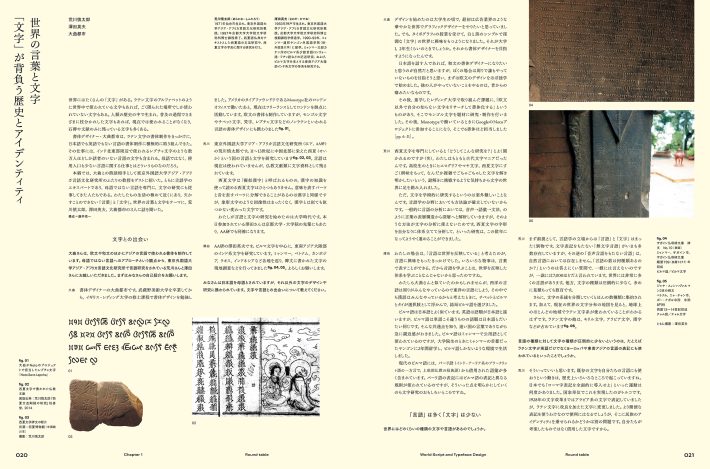 Chapter 2: Typeface Design for the Latin Alphabet
– Metro Nova, Albertus Nova, Wolpe Pegasus, Wolpe Tempest, Wolpe Fanfare, Neue Plak / Neue Plak Text, Forte Forward, Plantin, Quentin Blake, Premier League, Inkulinati, Tokyo Dome City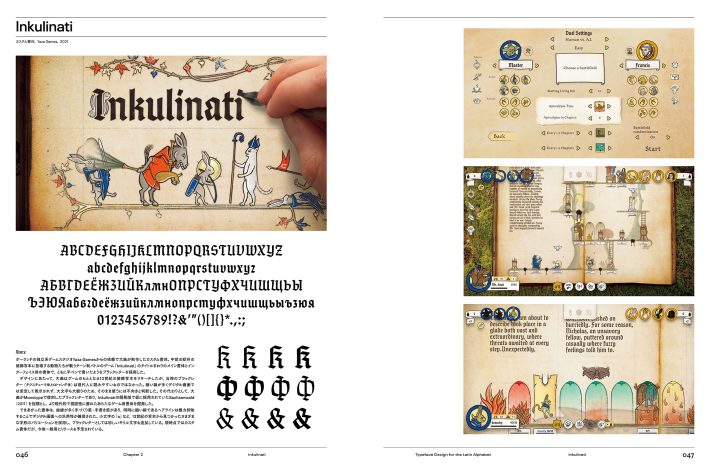 [Essay]
Toshi Omagari and Reading
Text by Gerry Leonidas
[Essay]
Typotheque: beyond Latin and to the world
Text by Sébastien Morlighem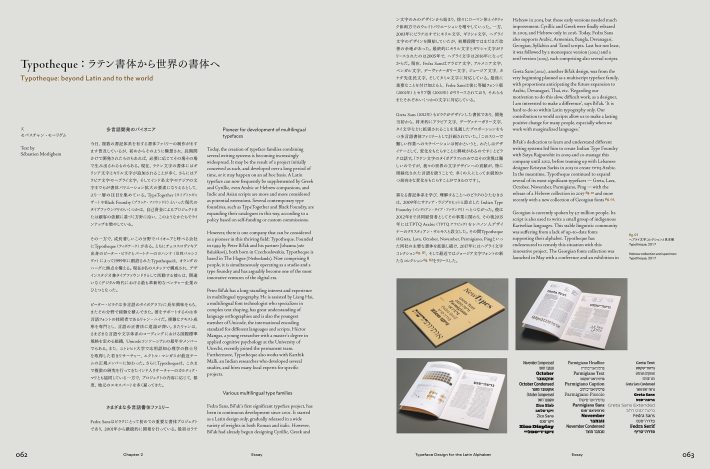 [Essay]
The Kigelia Project: The story behind the first-of-its-kind, multi-script, multi-style font family that supports the major writing systems of Africa.
Text by Mark Jamra and Neil Patel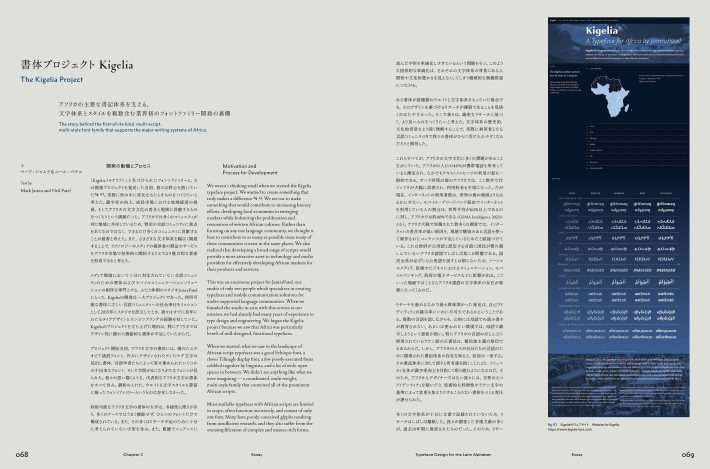 Chapter 3: Type & Play
– BubbleKern
– Glyphs Controller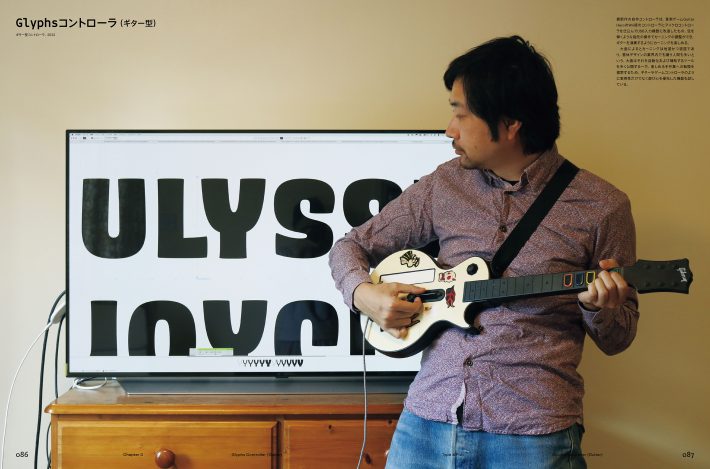 Chapter 4: Mono-spaced Font
– Arcade Game Typography
– Tabular Type Foundry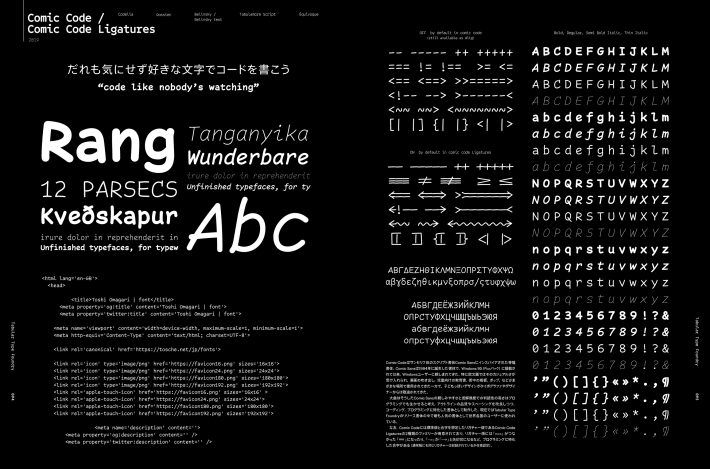 [Round table]
In Search of the Ideal in Typefaces: Ploughing ahead with typefaces in a global era
Isao Suzuki, Ryota Doi, Toshi Omagari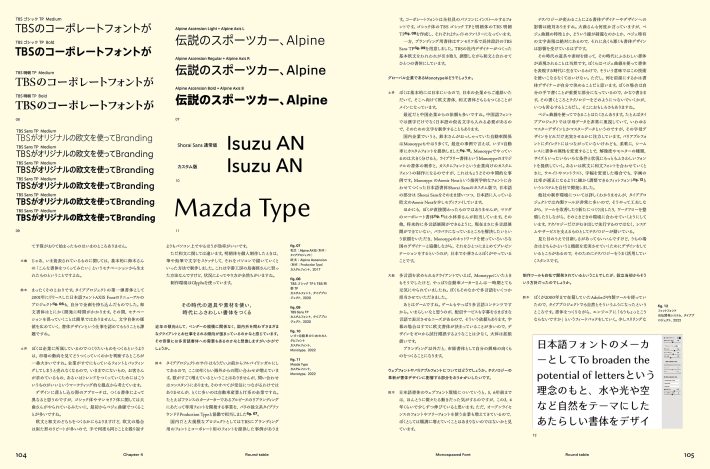 [Appendix booklet]
THE NEW CENTAUR SPECIMEN
Design by Yoshihisa Shirai, Kotaro Mitsuhashi (Shirai Design Studio)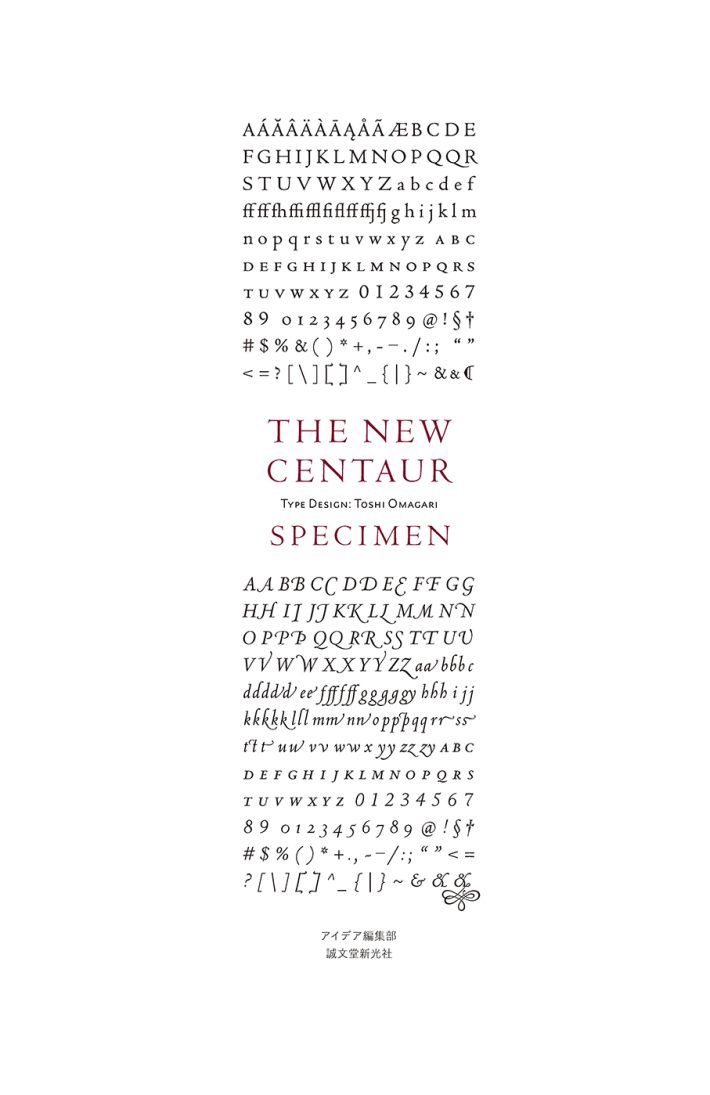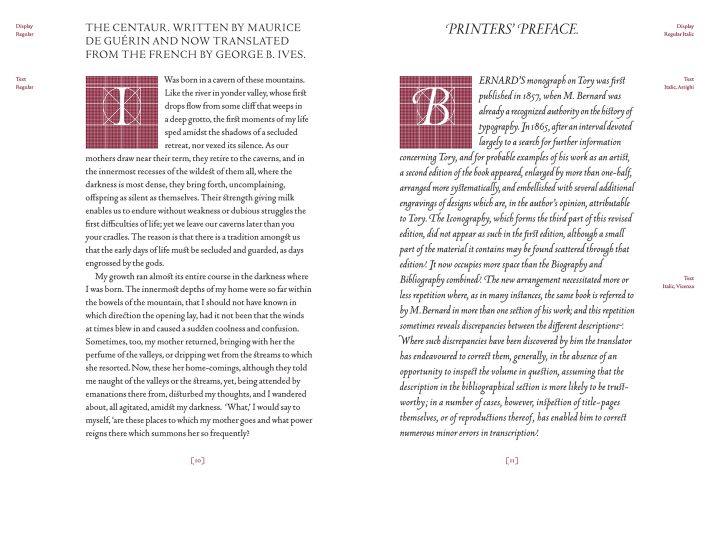 ---
To persevere, gain momentum, and HANA-HIRAKU:
Educational Program to Refine Wrapping Paper and Connect Tradition to the Next Generation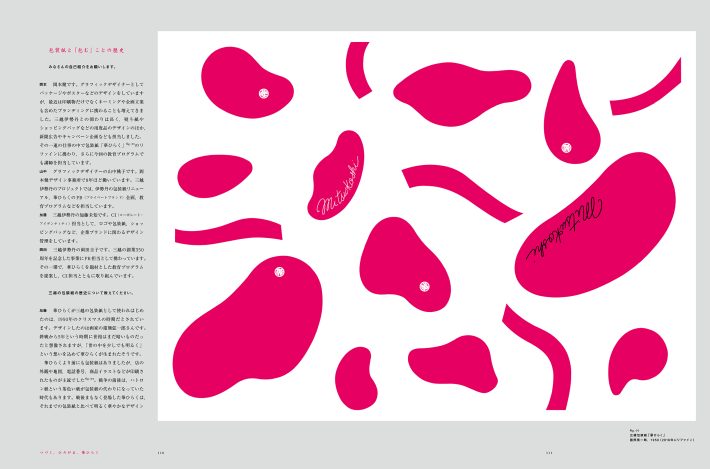 Cooperation by Isetan Mitsukoshi Ltd., Ken Okamoto Design Office, Marugame Genichiro-Inokuma Museum of Contemporary Art
Interview by Idea
Text by Ryoichi Fujii
Design by trimdesign
[Series]
Design Eccentric From the World Collectors' Room vol. 3
The Design Reviewed Archive, part 3
Wim Crouwel and the Stedelijk Museum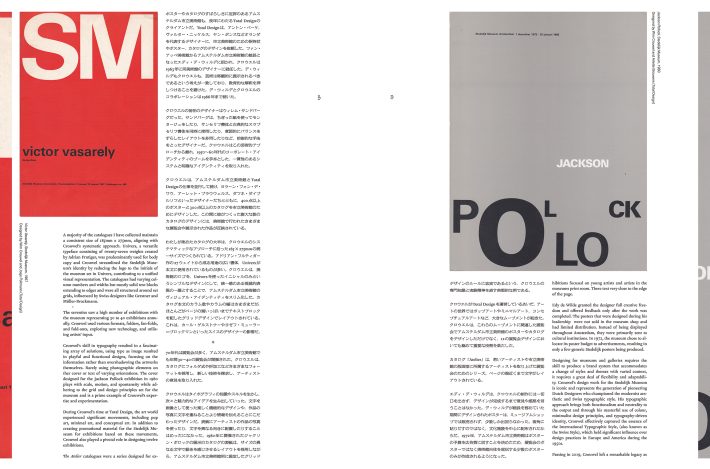 Text by Matt Lamont
Design by Kazuhiro Yamada (nipponia)
Translation by Manami Yamamoto
Kazumasa Nagai
The Endless Progress of Magazine Advertisements and Graphism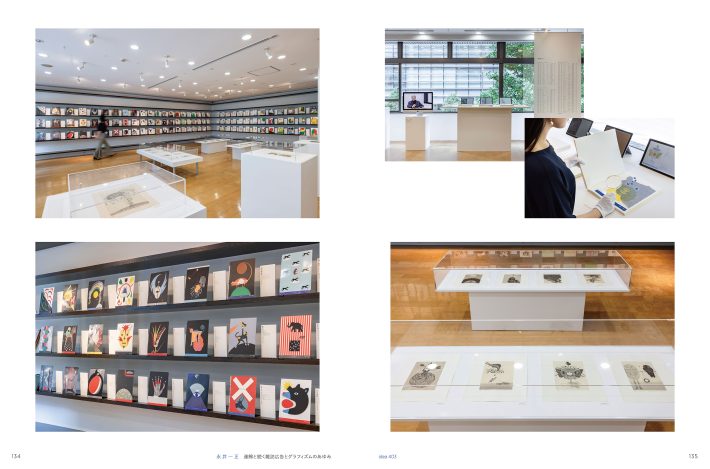 Text by Shoji Usuda
Cooperation by Takeo,TAKEO ARCHIVES
Photo by Kazuomi Furuya
Design by Toshinobu Nagata
---
Information
Book