How to purchase the digital copies of IDEA Magazine
▶︎Viewing your digital copy on Bookend

1. Visit Seibundo Shinkosha Online Store, select  ① Magazine, then ② IDEA from the menu at the top.
*You can change the language setting at the bottom of Seibundo Shinkosha Online Store's top page.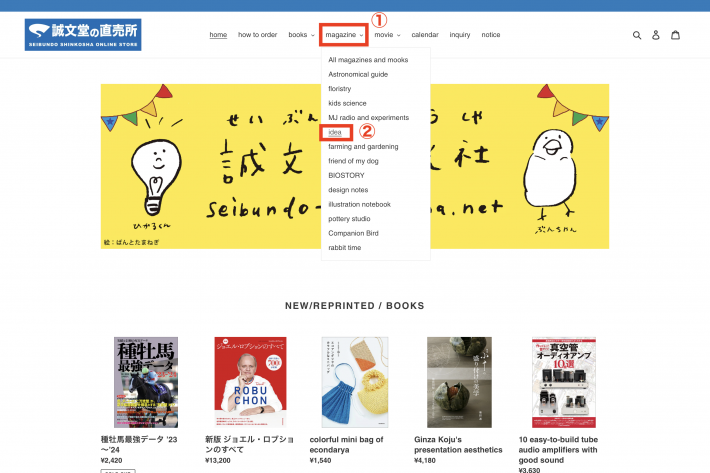 2. Click on the issue you want to purchase. ① Select Digital Edition from the Format pull-down menu, ② then click the Add to Cart button.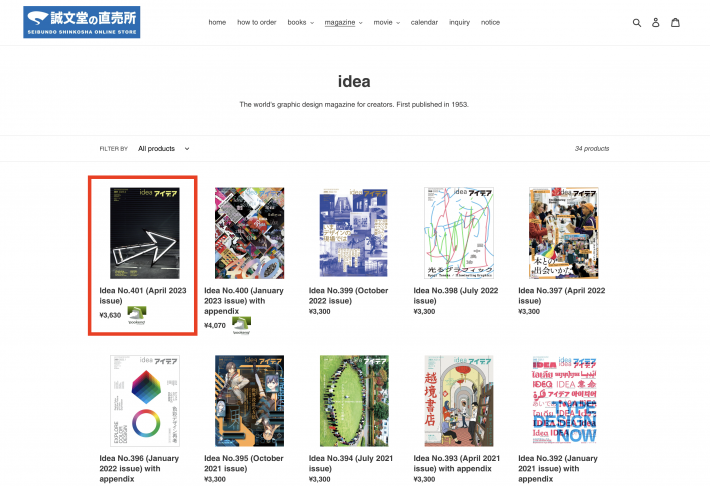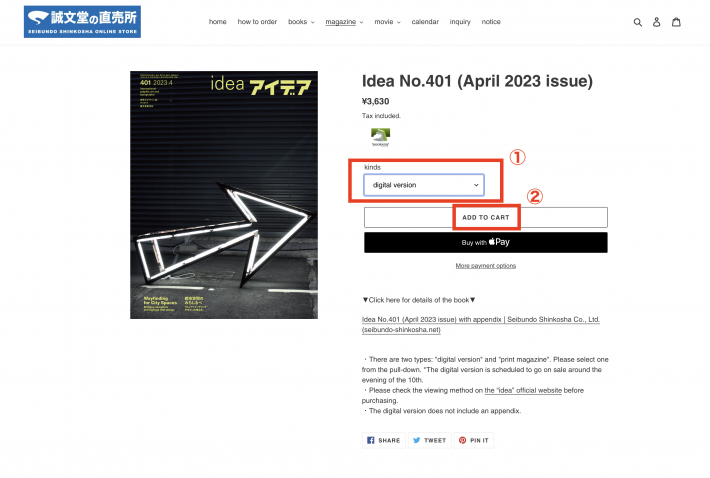 3. Click the View Cart button in the top-right, and verify that the correct issue and amount have been entered. Then click the Check Out button.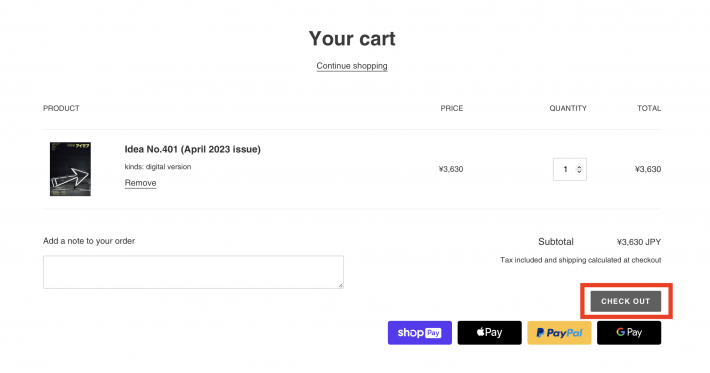 4. Payment Procedure
① Express Checkout
Users with either Shop Pay, PayPal, Apple Pay, or Google Pay can complete their payments by logging in with either service.
② Other payment methods
Please enter your contact information (email), and shipping address. Click the Check Out button.
* Users with a Seibundo Shinkosha Online Store account can skip this step and login.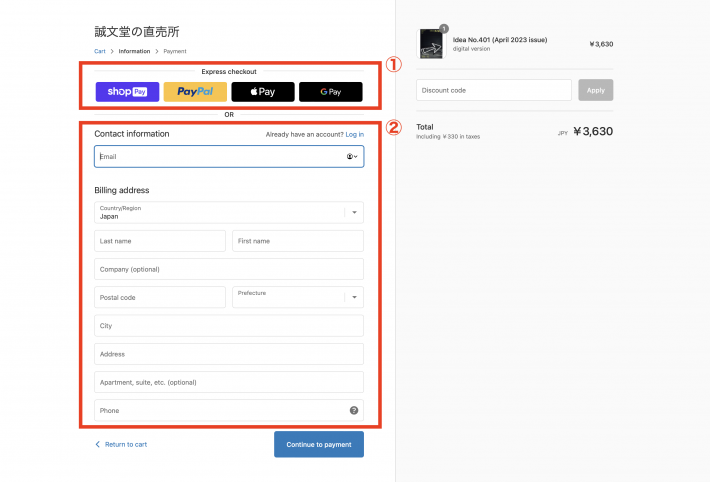 5. Select your preferred payment method
・Credit card
・PayPal
・Convenience store payment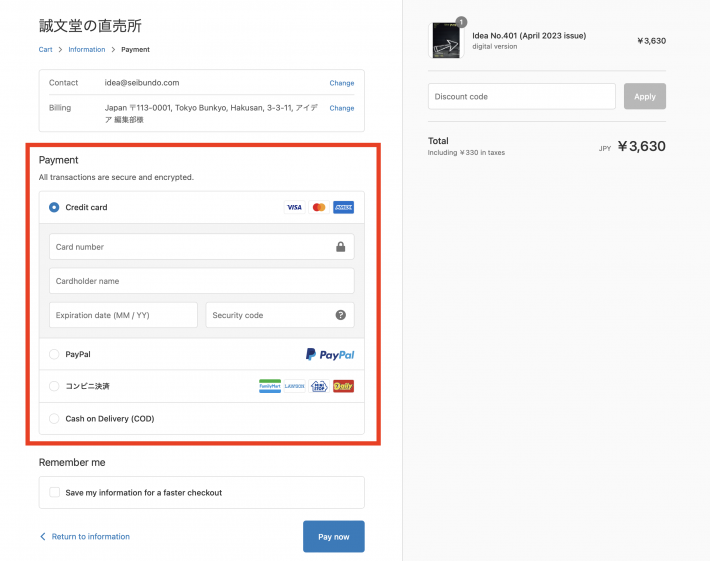 6. You will receive a confirmation email at your registered address.