Special feature: Black & White / THE End; Hajime Tachibana / Serials: Invisible language Vol. 3 by Paul Elliman / Serials: When Pigs Desgin Vol. 16 by Kyoichi Tsuzuki / Bound-in Series: Wall Vol.3, Photography by Yasuhide kuge, Art Direction + Design by Fumio Tachibana / News + Information / bound-in poster : yokoo news paper / special supplement: Works of Graph
Special feature: Black & White
Man Ray, Bridget Riley, Tomoo Gokita, Issay Kitagawa, Masayoshi Nakajo, Akira Uno, Keiji Ito, Raymond Pettibon, KAWS, Settai Komura, Makoto Aida, Ryusuke Eda, Tigerboy, Mark Borthwick, Regie Pedro, Teruhiko Yumura, Nou, DELAWARE, Aubrey VIncent Beardsley, Abake, Oskar Korsar, Nanpei Kaneko, Noriyuki Tanaka, Naohiro Ukawa, Katsuhiro Ohtomo, LUST, Genta Kosumi, Devon Ress, LEVEL 1, Buro Destruct, the Kitchen, CYAN, Paul Elliman, Hideki Nakazawa, Kyuyo Ishikawa, Tomoyuki Yonezu, THE STUDIO Tokyo Japan, Koichi Kuroda, Carsten Nicolai, Hideki Nakazawa, Hikozou Ito, Masayuki Miyata, Lorenzo Petrantoni, Work in Progress, Ayao Yamana, Tadanori Yokoo, Experimental Jetset, Man $ Gataro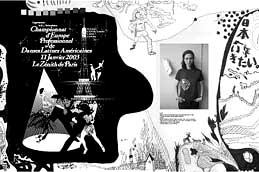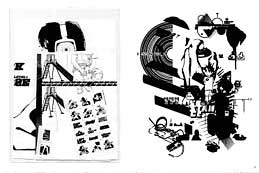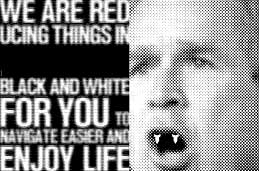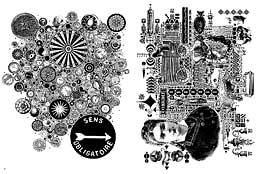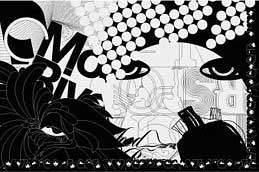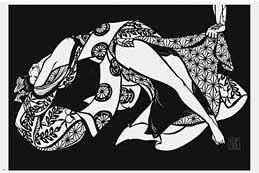 THE End Hajime Tachibana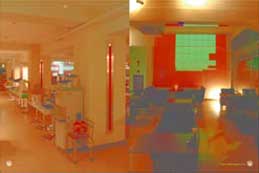 bound-in poster : yokoo news paper
Cover Design: Katsuhiro Ohtomo
Born in Miyagi in 1954. In 1973 debut with his first work 'Jusei'. He won the Japan Sci-Fi Grand Prix in 1983 with 'Domu'. His detailed composition, distinguished description and story have made a huge impact on the entire manga world. 'AKIRA' started in 1983 became a megahit domestically as well as in foreign countries. He is currently working on full digital animation film, 'Steam Boy'.