Special Feature: Writings on Design / [Special Interview] Kenya Hara, Naomichi Kawahata, Hitoshi Suzuki, Kouhei Sugiura / [Contribution] Kan Akita, Katsumi Asaba, Tatsuya Ariyama, Keiko Itakura, Koji Iyama, Madoka Iwabuchi, Naohiro Ukawa, Akira Uno, Tatsuo Ebina, Takeaki Emori, Yasuyuki Okusada, Yukimasa Okumura, Masahiro Kakinokihara, Mitsuo Katsui, Kensaku Kato, Shun Kawakami, Atsuki Kikuchi, Issey Kitagawa, Tsuyoshi Kusano, Tsuyokatsu Kudou, Tadahiro Gunji, Masayoshi Kodaira, Yousuke Kobayashi, Kazuya Kondo, Koichi Sakano, Akira Sasaki, Kashiwa Sato, Naoki Sato, Yasuhiro Sawada, Mayumi Sawachi, Yuko Shoji, Yusuke Shono, Yoshihisa Shirai, Shin Sobue , Masami Takahashi, Kazumasa Nagai, Nobuo Nakagaki, Hideki Nakajima, Nakajo Masayoshi, Yasuhito Nagahara, Norio Nakamura, Naoko Nakui, Minoru Niijima, Kazunari Hattori, Noriaki Hayashi, Heikichi Harata, Kenjiro Harigai, Ichiro Higashiizumi, Keiko Hirano, Kouga Hirano, Kotarou Hirano, Naomi Hirabayashi, Satoshi Machiguchi, Kei Mtasuhita, Yukimasa Matsuda, Shin Matsunaga, Syunichi Mamura, Marubashi Katsura, Manabu Mizuno, Kijuro Yahagi, Nobuhiro Yamaguchi / The Shape of Things to Come Vol. 2 Text by Takashi Serizawa, Design by Tokyo Pistol / MeMe Design Journal Vol. 2 "Language, Letter and Space" Nobuhiro Yamaguchi and Kiwao Nomura, Design by MeMe Design School + Nakagaki Design Office[Customer Notice]Almost all of articles in this issue is written in Japanese Language.
IDEA NO. 331 : Writings on Design
Pespective to write on design by a designer with contirbutions from active designers.
[Customer Notice]
Almost all of articles in this issue is written in Japanese Language.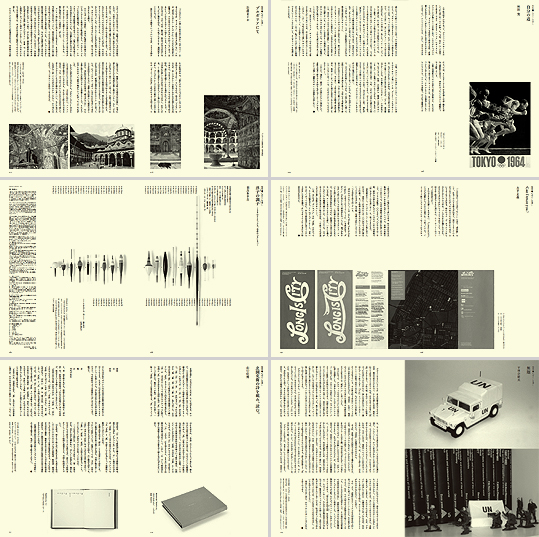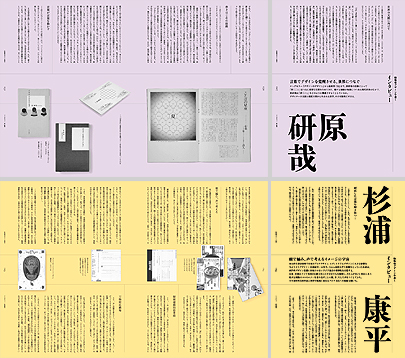 The Shape of Things to Come Vol. 2
Text by Takashi Serizawa,
Design by Tokyo Pistol
URL: http://www.p3.org
http://www.beppuproject.com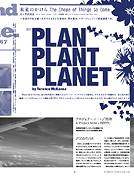 MeMe Design Journal Vol. 2
"Language, Letter and Space"
Nobuhiro Yamaguchi and Kiwao Nomura,
Design by MeMe Design School + Nakagaki Design Office