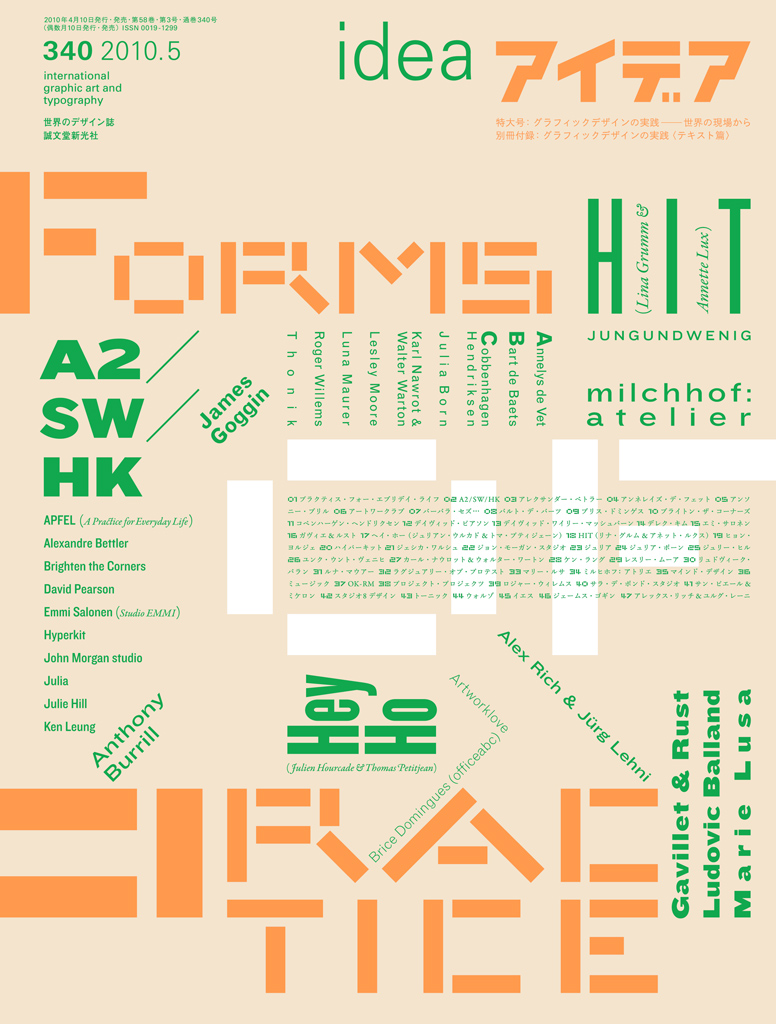 IDEA No.340
Published: 2010/05
Price: 定価3,457/3,143+tax jp yen
soldout
「order」のリンクより(株)誠文堂新光社サイトのオンラインショッピングをご利用いただけます。送料やお支払いについての詳しい情報は、同サイトの案内に従ってください。
Special Feature: Forms of Practice
Supplement: Forms of practice [Text]
Toward a new form of practice
A number of young designers in Europe and America are attempting to develop their own paths in exploring graphic design through innovative small-scale practices. Many of the designers featured here were born in the 1970s and 1980s, coming of age in commercial practice in the digital environment. The majority of those featured operate within the sphere of graphic design production from the approach of a more personal practice, inflecting their work with nuanced, idiosyncratic conceptual and formal approaches.
While widely varied due to cultural context and social/environmental differences, all have a kinship in unique approaches to developing formal options for clients. The use of the word "option" as applied here is perhaps the most relevant key point for the latest wave of graphic design from abroad- perhaps the "solution" as an end result of graphic design as a process is a dead methodology. What are instead offered are graphic "options" in lieu of "solutions"- inquiries answered with inquiries, questions answered with questions. The work featured offers playful, tentative answers instead of cold, hard end results.
The issue consists of two separate volumes in different formats: one for visuals and the other for texts.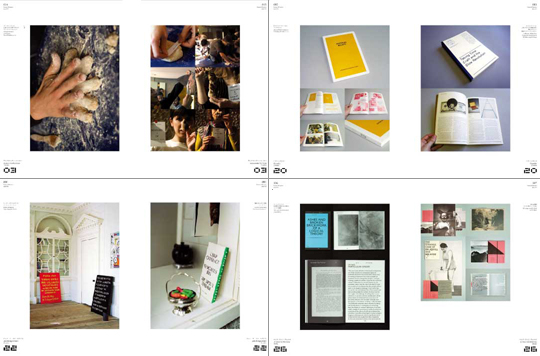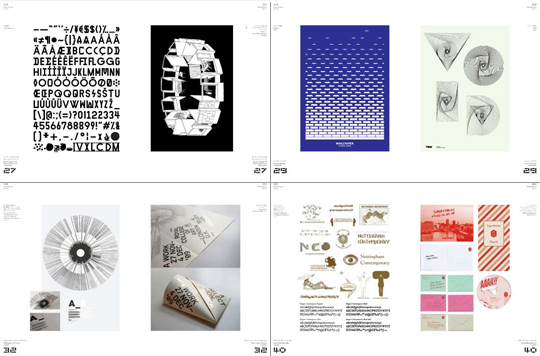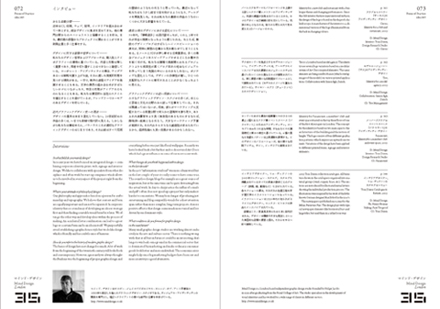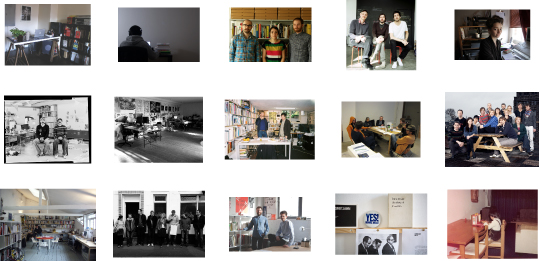 A recent history of writing & drawing
Text and Design: Alex Rich & Jürg Lehni
"Upending assumptions that any one kind of communication is more authentic, more direct
or more valid that any other, A Recent History of Writing & Drawing finds meaning, texture and poetry in the most unlikely places."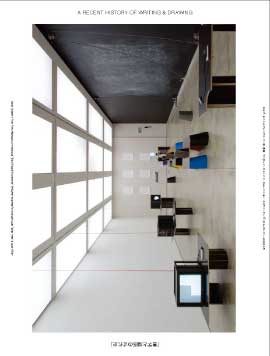 Forms of crossing the boundaries: Vol.2 Shunnichi Mamura
Text and Design: Yasuo Totsuka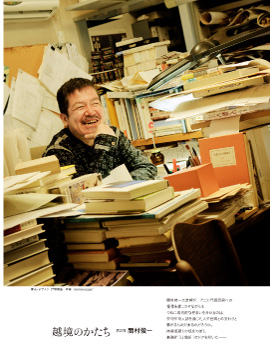 Memory of Yoshio Hayakawa 1917-2009
Text: Tadahito Nadamoto & Kazumasa Nagai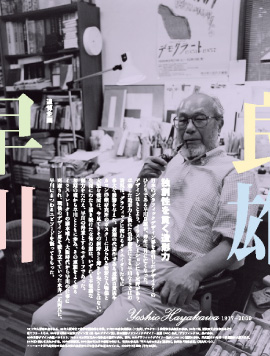 Memory of Kiyoshi Awazu
Text: Ikuyoshi Shibukawa & Ryoichi Enomoto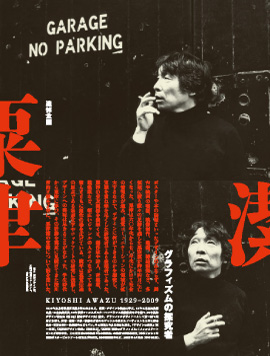 Renewal of Miffy series by Shin Sobue
Design: So Hashizume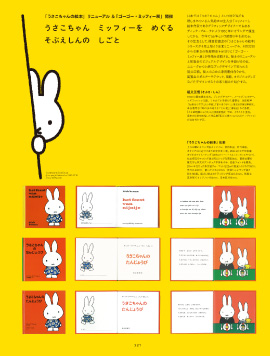 Contributing Designers' Sites
A Practice For Everyday Life www.apracticeforeverydaylife.com
A2/SW/HK www.a2swhk.co.uk
Alexandre Bettler aalex.info
Annelys de Vet www.annelysdevet.nl
Anthony Burrill www.anthonyburrill.com
Artworklove www.artworklove.com
barbara says… www.barbarasays.com
Bart de Baets www.bartdebaets.nl
BRICE DOMINGUES (officeabc) www.bricedomingues.com
brighten the corners www.brightenthecorners.com
Cobbenhagen Hendriksen www.cobbenhagenhendriksen.nl
David Pearson www.davidpearsondesign.com
David Wylie Mashburn www.davidmashburn.com
Derek Kim www.networkosaka.com
Emmi Salonen (Studio EMMI) www.emmi.co.uk
Gavillet & Rust www.gavillet-rust.com
Hey Ho (Julien Hourcade & Thomas Petitjean) www.heyho.fr
HIT (Lina Grumm & Annette Lux) hit-studio.co.uk
Hyoun Youl Joe www.hyjoe.net
Hyperkit www.hyperkit.co.uk
Jessica Walsh www.jessicawalsh.com
John Morgan studio www.morganstudio.co.uk
Julia www.julia.uk.com
Julia Born www.juliaborn.com
Julie Hill www.juliehill.co.uk
JUNGUNDWENIG jungundwenig.com
Karl Nawrot & Walter Warton http://www.voidwreck.com
Ken Leung
Lesley Moore www.lesley-moore.nl
Ludovic Balland www.ludovic-balland.ch
Luna Maurer www.poly-luna.com
The Luxury of Protest www.theluxuryofprotest.com
Marie Lusa www.derrierelacolline.net
milchhof: atelier www.milchhof.net
Mind Design www.minddesign.co.uk
Music www.designbymusic.com
OK-RM www.ok-rm.co.uk
Project Projects projectprojects.com
Roger Willems www.rogerwillems.nl
St.Pierre & Miquelon www.st-pierre-and-miquelon.com
Sara De Bondt studio www.saradebondt.com
Studio8 Design www.studio8design.co.uk
Thonik www.thonikbyyou.com
Wallzo www.wallzo.com
YES www.yesstudio.co.uk
James Goggin (Practise) www.practise.co.uk