YELLOW PAGES:
Mapping Graphic Design Project in East Asia
Direction by Tetsuya Goto
Cooperation by Milkxhake (Javin Mo, Saki Ho)
Design by Sulki & Min
Translation by Duncan Brotherton
Photo by Gottingham, Akihito Yoshida, Satoshi Aoyagi
YELLOW PAGES is the name of all the projects linked to the original series featured in IDEA. It introduces the practices and philosophy of seven groups of designers by interviewing them in their own cities throughout Asia. The YELLOW PAGES exhibition held at Kyoto's ddd Gallery this spring focused on three groups (from Seoul, Beijing and Taiwan) and introduced their work in a project based way: the collaborators behind the scenes were also exhibited. This feature brings the series and exhibition back to the magazine, allowing us to revisit and update the current whereabouts of this East Asian graphic design projects.
YELLOW PAGES: Exhibition Concept and its Background
Text by Tetsuya Goto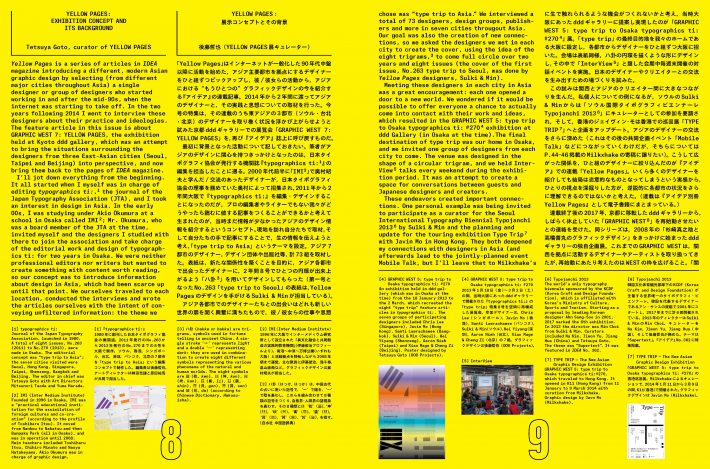 Seoul: Na Kim
Art Sonje Center / Yu Myung-sang / The Book Society / Moonsick Gang / Propaganda / Shin Dokho / Index / Top Process / Shin Shin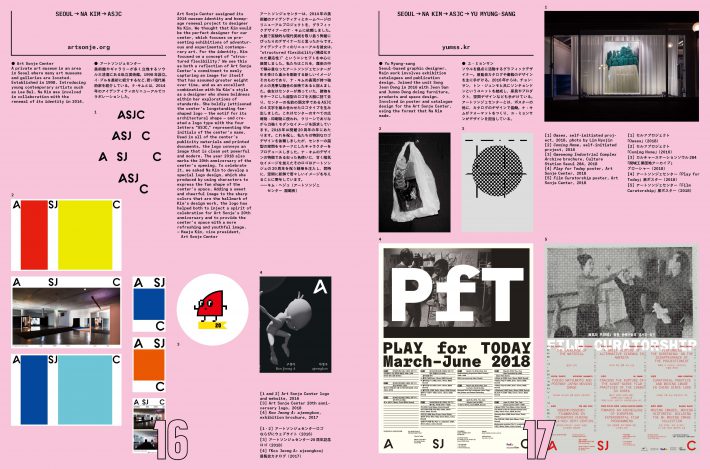 Converting the Page to the Space
Text by Tatsuya Kuji
Beijing: Xiao Mage & Cheng Zi
China Architecture & Building Press / Shin Akiyama / Book-Architecture / Artron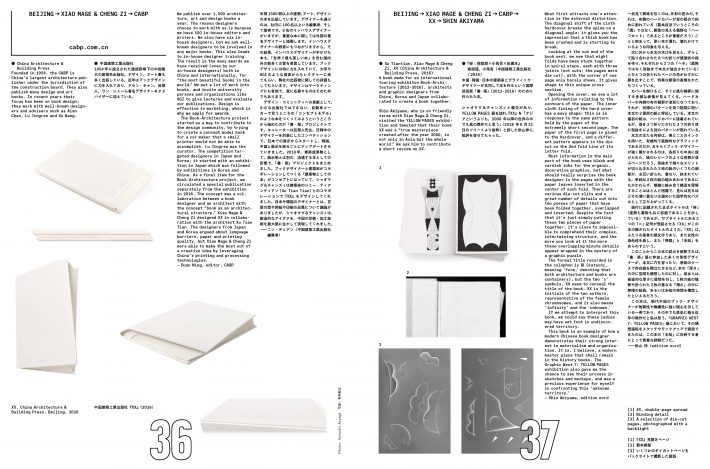 Object As Subject: Illustrating Graphic Design from Aside
Text by Milkxhake
Taipei: Aaron Nieh
The Big Issue / HIM International Music / O.OO / Weiyang Printing / Shauba Chang / Jingwei Printing / nos:books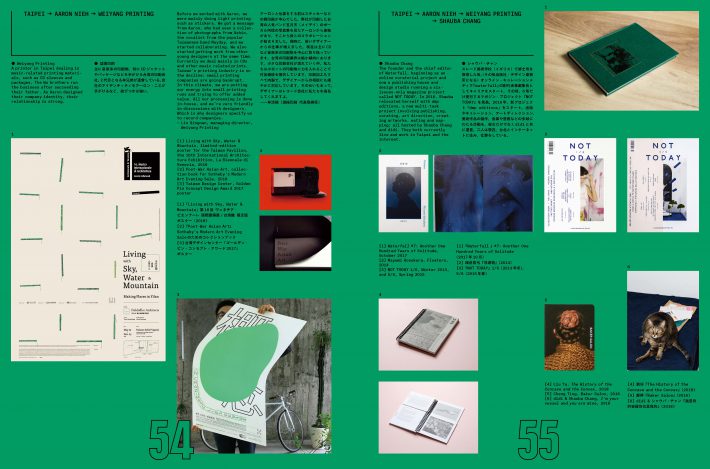 NOT TODAY – Design: Hoteng Chang
CITY TEXT/URE
BLUE PAGES
---
MINDPARK 2018 REPORT
Text by Idea
Translation: Yui Okuda, Ayano Atsumi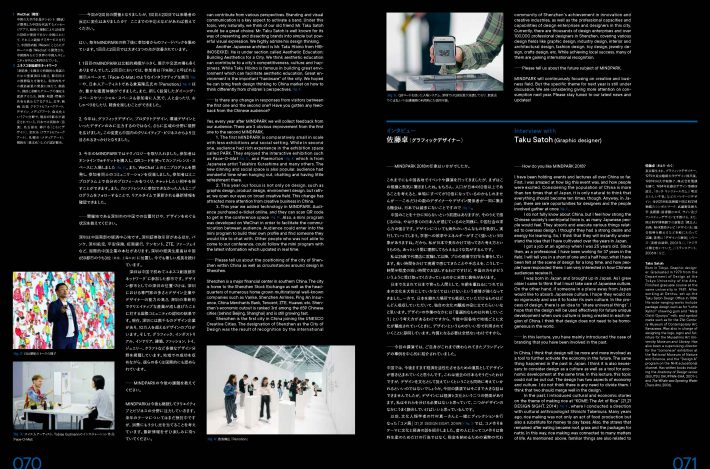 Interview with Elliot Huang
Interview with Taku Satoh
Bound-in Supplement: Wallet × Idea
Edit by Elise By Olsen (Wallet)
Design by Morteza Vaseghi (Wallet), Kazuhiro Yamada (nipponia)
Translation by Momo Nonaka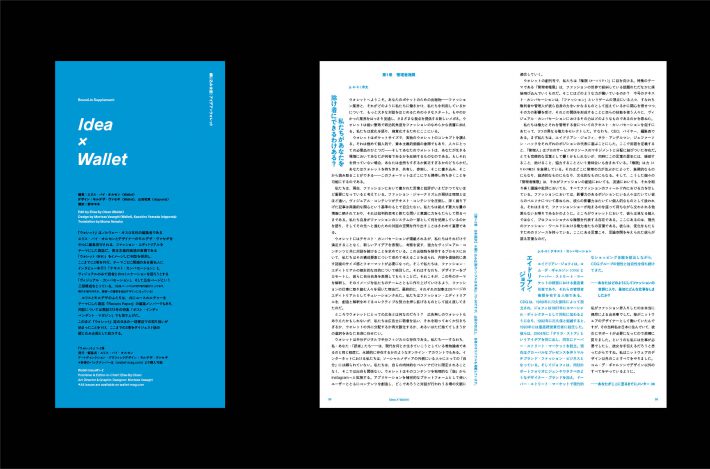 28th International Biennial of Graphic Design Brno 2018
Direction by OKOLO × Idea
Design by OKOLO
Translation by Manami Yamamoto
Japanese Typesetting: Kazuhiro Yamada (nipponia)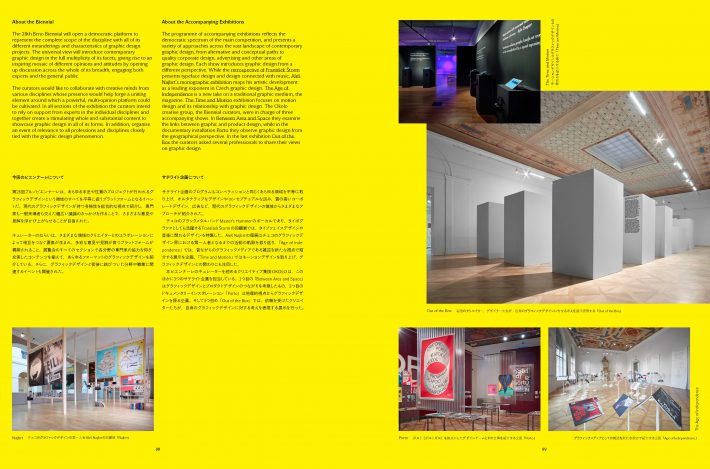 The Biennial according to OKOLO
Text by OKOLO
Atlases: Visualizing the Ecological Conception of the World
Part 6: The Flow Maps of Charles Joseph Minard
Text by Akio Ota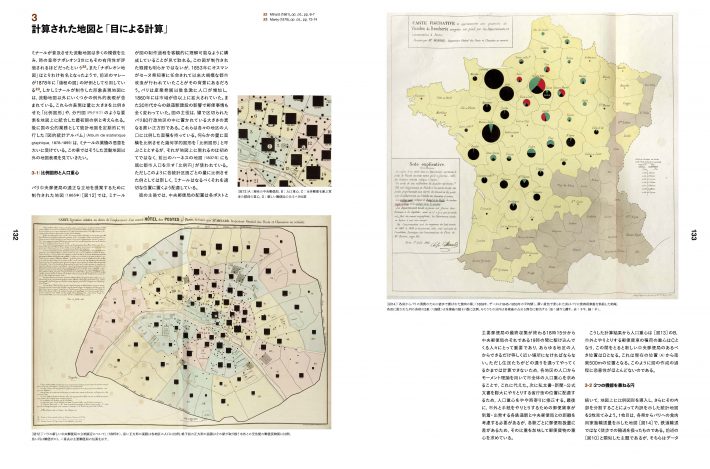 Hiroshi Komiyama and Ming type
Exhibition Report: Metal Characters and Yokohama in the Meiji Era
Text by Ichiro Saga
Design by Toshinobu Nagata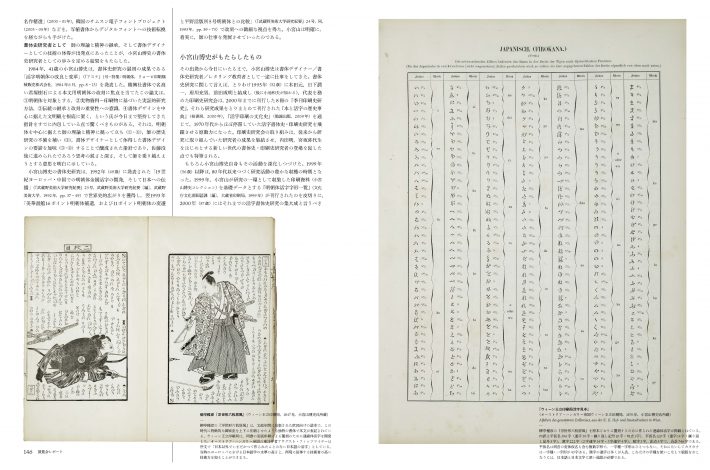 Books that Changed the World: "The Dawn of Science and Technology" of Kanazawa Institute of Technology
Design by Toshinobu Nagata
Essay: Book as a Knowledge Linkage and an Equipment of Idea
Text by Takamitsu Yamamoto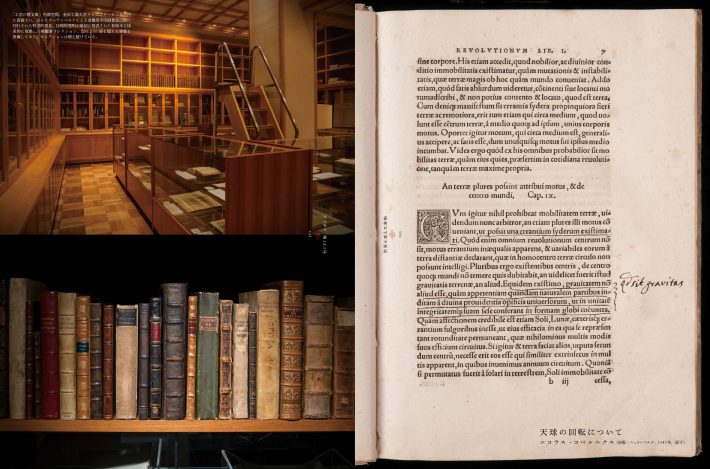 Five Clues to Read the Book: An Introduction to Japanese Typography
Text and Design by Toshinobu Nagata
Exhibition Report: takeo paper show 2018 "precision"
Text by Yasuhito Nagahara
Photo by Shintaro Yamanaka (Qsyum!)
Exhibition Report: "trip to zine"
Text by Soichi Takahashi
Design by Yutaka Sato
Tokyo 2020 Olympic and Paralympic Games Core Graphics
helmut schmid 1942 02 01 2018 07 02
The JAGDA New Designer Award
Information
Book
---
Correction
We will apologize and correct in below.
p.55  Biography of O.OO
Error: Based in Taipei, O.OO is a design room established in 2014, formed by two graphic designers, Eszter Chan and Jay Guan-Jihe Peng.
Correct: Based in Taipei, O.OO is a design room established in 2014, formed by two graphic designers, Pip Lu and YuXian Liu.