---
Throwback IDEA #386
2020.10.07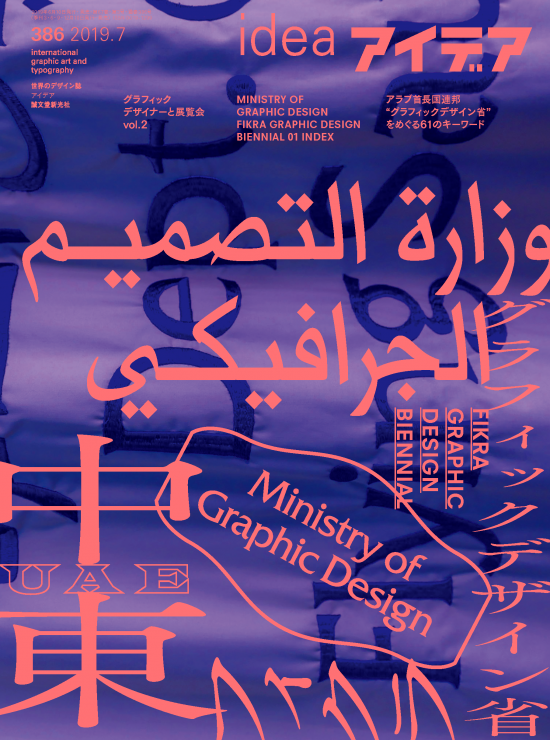 Ministry of Graphic Design Fikra Graphic Design Biennial 01 Index
This bilingual issue brings a special feature on the the Sharjah-based, inaugural Fikra Graphic Design Biennial titled "Ministry of Graphic Design", presenting graphic design as an intrinsic part of today's world, seen in many aspects of our daily routine. Hosted in a country with innovative ministries, such as the Ministry of State for Happiness and Wellbeing and Ministry of Artificial Intelligence, the idea of a fictional "Ministry of Graphic Design" was utilized to dig deep into the origins, contemporary value, and potential of graphic design.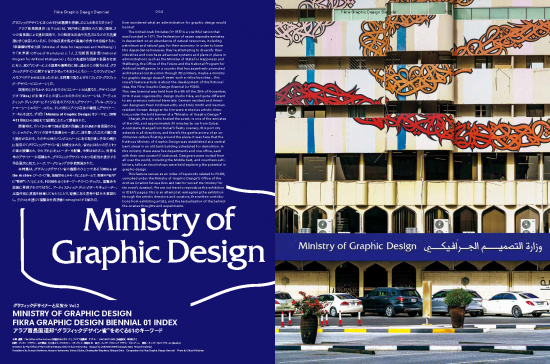 Artists from many parts of the globe, including the Middle East, were invited to give lectures, workshops, and hold exhibitions that explored the possibilities of graphic design. This issue serves as an index of the keywords presented in the biennal and an attempt to reimagine the event through the contextualization of the behind-the-scenes work and the words of the artistic directors, curators, and featured artists.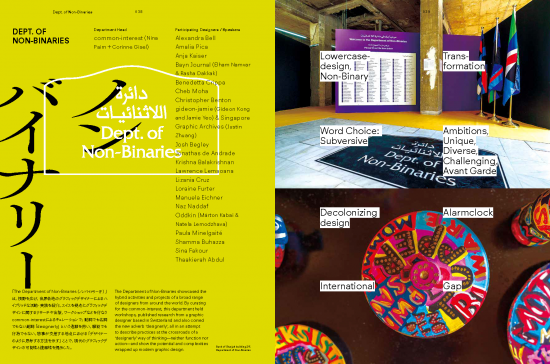 It is also included in this issue a report on the 29th International Biennal of Graphic Design Brno 2020 (bilingual) and the first edition of the serial article FormSWISS, part of the design research project conducted by graphic designer Arata Maruyama during his travels abroad, focusing this time on the three linguistic regions of Switzerland: Italian, French and German. Following that is the bilingual article "OK-RM Narrative Project Derived from the Conversation", introducing the work of design studio OK-RM and including an interview with the founders Oliver Knight and Rory McGrathand. Rounding up the issue is the final episode of "Atlases: Visualizing the Ecological Conception of the World – Between Visible and Invisible" by Akio Ota and the "Graphic Design and Co-Created with AI" event report.

If you are interested in purchasing this issue, please visit our About page for more information on overseas shipping. To place an order, please go to our online store.